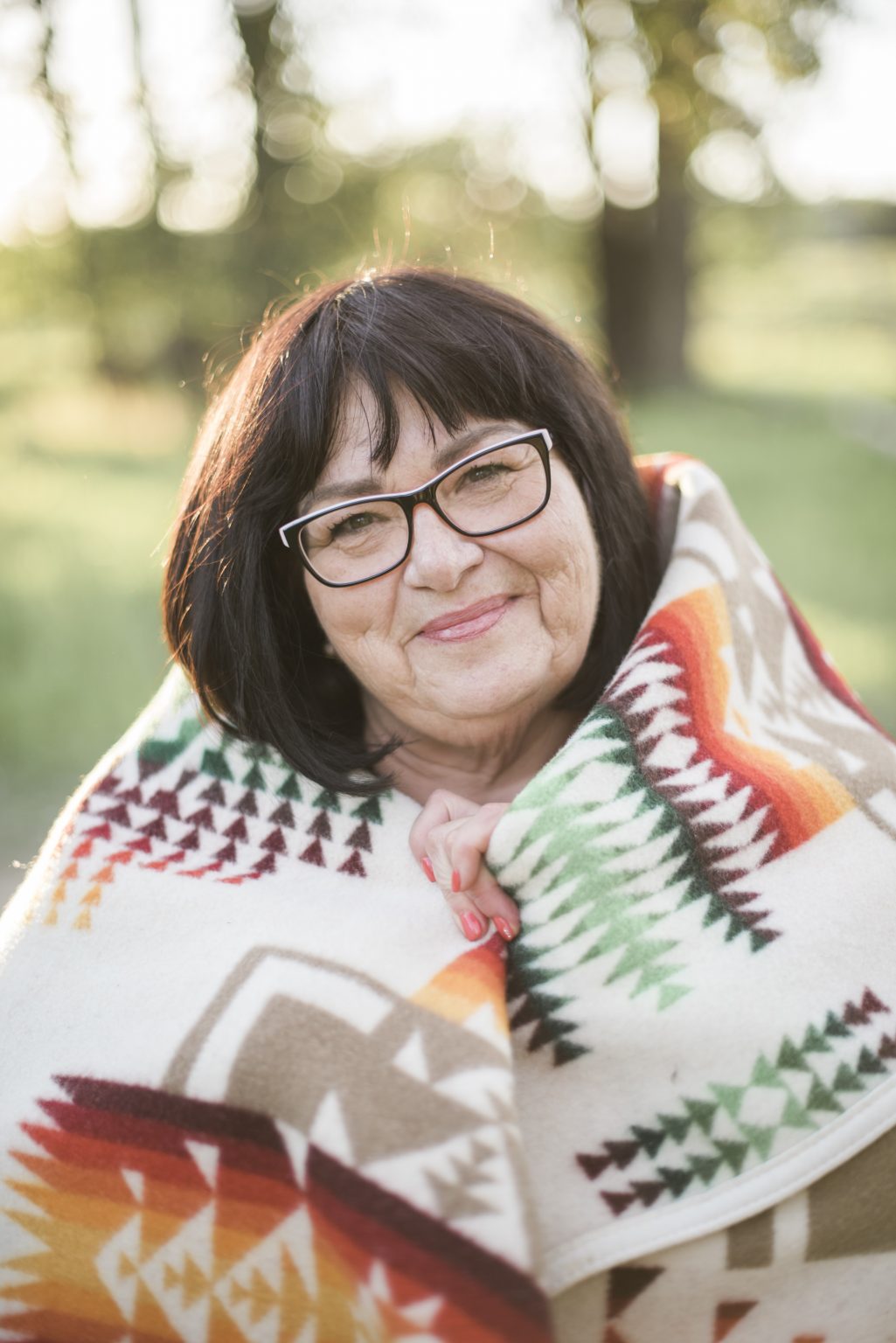 Ten years ago, Marsha had a friend knock on her door. Little did she know, her friend was there on a mission: she insisted Marsha had a natural talent for working with families and offered her a role helping families with supervised visits.
Just like that, Marsha made a drastic career change and left her previous positions in the oil and gas sector of accounting and urban planning. With a fondness for fast cars, she has always had a sense of adventure, and she excitedly began a new chapter of her life.
Five years ago, Marsha found the perfect fit working at Closer to Home. Today, she holds the position of Kiwehtata Facilitator, guiding Aboriginal families towards healing and helping them develop essential parenting and life skills. Marsha's warmness and passion for helping families shines through in her everyday work.
We sat down to learn a little bit more about her.
What is your favorite part of your job?
I love working with families. Families staying together is everything. I believe there is good in everyone and knowing that we can guide families to figure out their positive potential excites me. It's about being that person who can just love them.
What is your best success story in your time with Closer to Home?
I have a few of them, but I have to talk about two of them. These two families lived at Pekewe while I was working in that program.
One family was a young mom that came in with a brand new baby. That baby turned five last week. She came to us not knowing if she was going to get her older child back from foster care or keep her newborn. But she worked very hard – she worked very hard to be a self-sufficient mom. She went back to school, she focused on developing her skills as a parent. She was always open to everything we were able to help her with. She never said "no". I've kept in touch with her, too – I just saw her last weekend at a Pow Wow where she danced with her daughter. She is now the mom we knew she could be and we are so proud of her. But she is also proud of herself and everything she has accomplished.
The other success story that sticks out for me is the mom and dad who had a really bad run of stuff happen to them. The kids went to live with their grandparents, and then the parents moved into Pekewe. Eventually, the family was reunited and mom now works for us. This family has gone from addictions and domestic conflict to being able to put their family back together, and now, supporting other families on their journeys. And we're always there for them. We are family to them.
What do you think makes Closer to Home special?
The biggest thing I see with Closer to Home is that we never say "no" to anyone. We're always willing to support a family, no matter how good or bad things have gotten. We support without judgement and give unconditional love, and we're able to see the best in all of it – whether it's a family in crisis, children in our care, or parents attending one of our programs. We're always there to support in a crisis. We know there's better for them and we stand by that.
What do you like to do on the weekends? What are some of your hobbies and interests?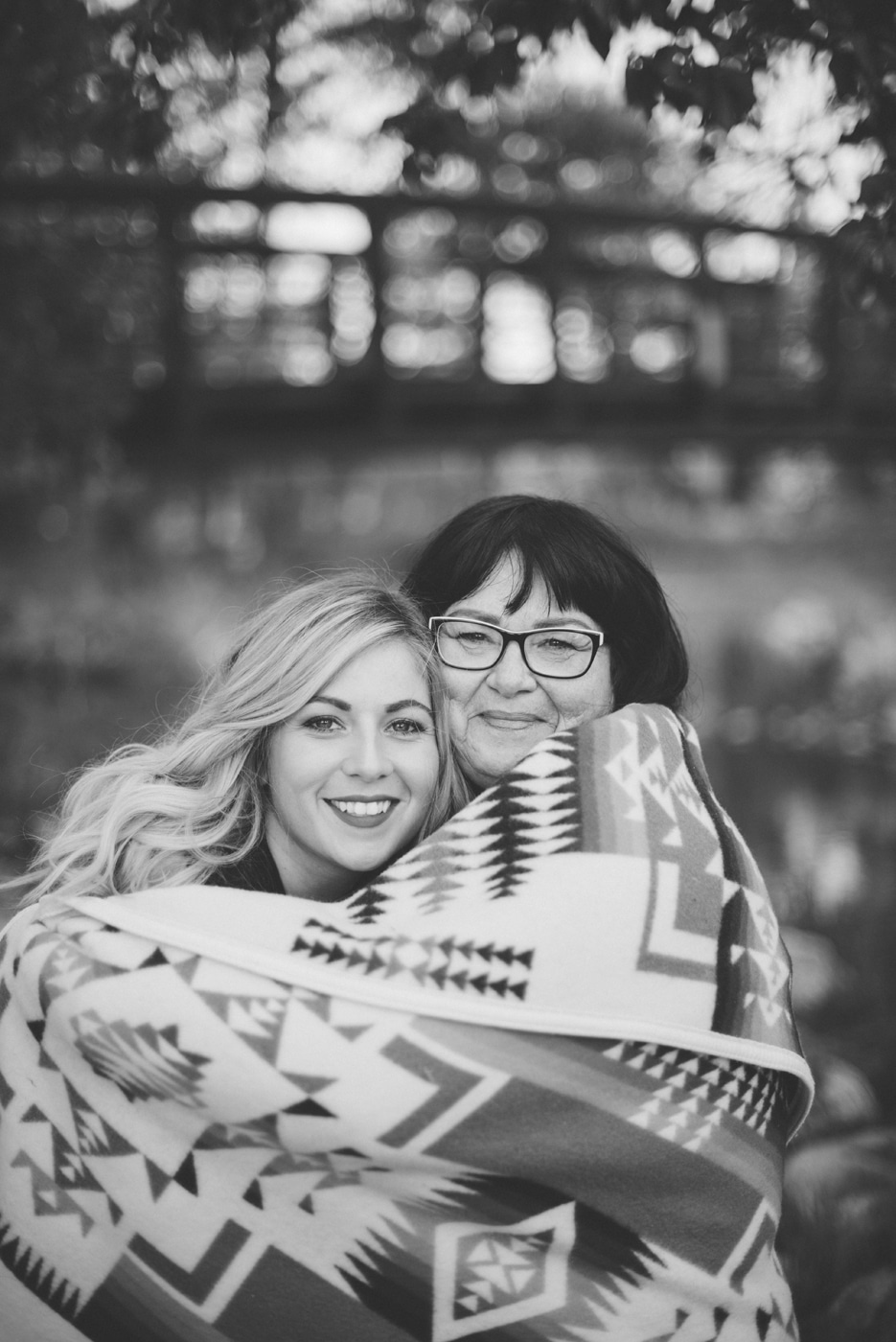 I have a beautiful daughter, who is my best friend. We spend a lot of time together, often with close extended family, church family and amazing friends. I love being involved with great organizations and building meaningful relationships. I love being active in my church serving on leadership and ministry. When I can, I like to swim, drive quads, and ride in fast boats on the water. I love going to the mountains, water sports and spending time at the cabin in Saskatchewan. I love travelling! For my next adventure, my daughter Jackie and I are headed to Cambodia soon – a dream come true.
If you weren't working in social services, where do you think you would be?
I really don't know. Loving my family, building relationships and serving people, somehow.
How would you define success?
I believe success for me is being the best person I can be, while loving others and knowing I am loved.
The epitome of a "people person", Marsha offers great expertise and support to families. We are excited to have her as part of the Closer to Home family.