We talked to two members of the Family Resource Network team, Amy and Minoush about why they feel that Summer in the City, a two week summer camp provided free to vulnerable youths, is an important component in the mental health care they provide.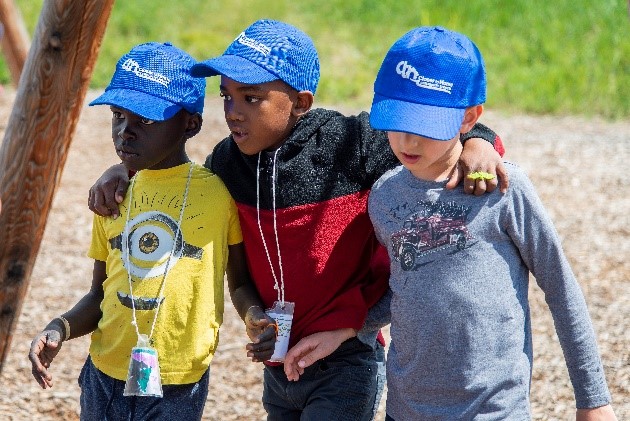 "Like in every program Closer to Home offers, we use the lens of the Teaching-Family Model. This is about intentionally teaching social emotional skills and providing supportive settings for kids to successfully practice these skills. Teaching campers skills that strengthen peer relationships, build the ability to express strong emotions and increase problem solving capacity, contributes to their overall well-being."
"We help kids build confidence. Take for example the online talent show we had last year. Each kid who participates shows us what they can do, whether it is dance, playing an instrument or singing a funny song. After each performance the entire group cheers them on. Children practice doing something scary and then receive support and praise from their peers."
Imagine a kid who feels like no one likes them, that they are alone or that they have no friends. Having an experience like this can be life altering in terms of confidence.
The positive mental health extends beyond just the camp activities.
"Many kids in our program are newcomers. They don't have any extended family close by, and they can be very isolated. The most important thing we do in our program is create connection with children and their families. This begins with doorway conversations with parents when we are dropping off craft supplies, and can lead to entire families participating in different programs at CTH's North Central Family Resource Network."
If you would like to learn more or register your child, please email frn@closertohome.com. If you feel inspired and would like to support youth mental health, please follow this link to donate.