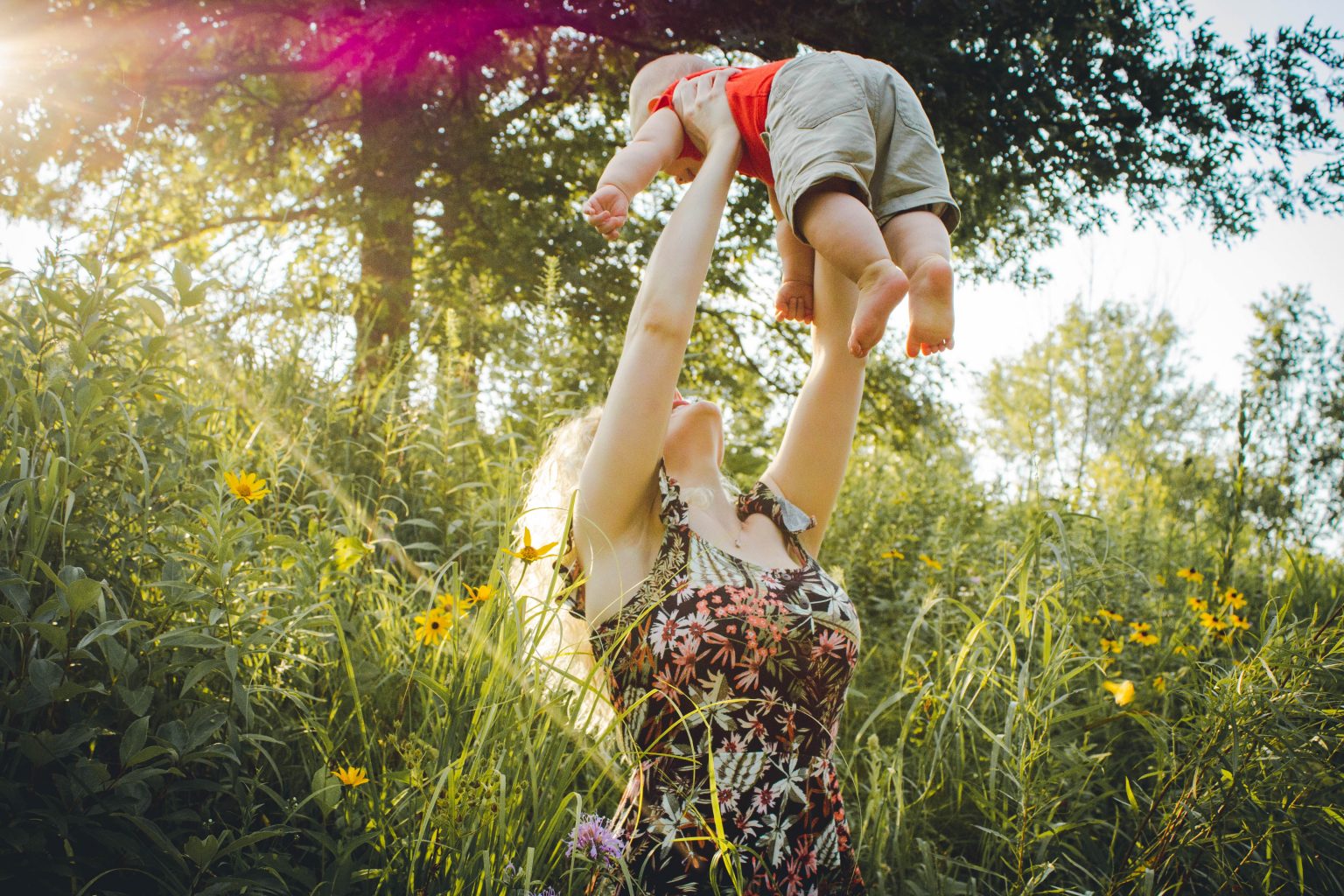 When Cristina* had her first child, Colton, she was worried about how she would handle it. As a young, single mother with limited social supports in Calgary, she was determined to find a way to succeed.
Colton's father is not able to be in their lives, due to his own struggles with addiction.
"He wants to be there for his son, but he's just not in a condition to be around us right now," Cristina says. "So when I had Colton, I was open to learning about any resources that could help me out."
Cristina was referred to Closer to Home's Healthy Families home visitation program, a collaborative program that provides support to parents with newborns and young children who may be at-risk for a variety of reasons. In the program, Home Visitors work with parents like Cristina to enhance their parenting skills, improve their knowledge and understanding of child development, and promote health and positive family functioning while increasing connections with their community.
Nikki was the Home Visitor who worked closely with Cristina when she started in March of 2018. "She was experiencing post-partum depression, coupled with limited support in the city," Nikki says. "It was difficult for her to find her confidence as a first-time mother."
Nikki helped Cristina improve her knowledge of parenting and showed her what to look out for to ensure her son was hitting his developmental milestones.
"[Nikki] would give me positive feedback like, 'You're doing awesome!'" Cristina smiles. "It helped me feel like a good mom – like I really was doing everything right."
Today, Nikki talks about how proud she is of Cristina and the progress she's made.
"I've seen her confidence increase considerably over the past year or so. And now she's working on getting back in touch with her Indigenous culture and building her support network."
Nikki recently closed her file with Cristina and referred her to Dora, Closer to Home's In-Home Support Facilitator for Indigenous programs.
Cristina regularly attends Closer to Home's drumming circles, and is excited to become more involved with her Cree heritage.
"One of my goals is to become more interactive with different cultural pieces like sweats, crafts and making skirts," Cristina says. "Growing up, I never felt comfortable as a Cree woman because I don't look Indigenous. I feel like I've been missing out for so long. But now I feel accepted, and it feels really good."
Dora says working with parents like Cristina is a rewarding job. Having grown up in foster care, she knows first-hand what so many of the parents in her programs are experiencing.
"For me, the key is to break the cycle," Dora says. "I know that it wasn't my mom's fault. She just didn't have the tools and support she needed. I want to be that support for parents who need it."
She continues, "Like Closer to Home, I believe the best place for kids to be is with their parents. So providing parents with the knowledge and skills they need – and especially the support they need – is critical."
Dora has been working with Cristina to help her find her cultural identity, from working with the Aboriginal Friendship Centre to help her get her status card, to ensuring she is connected to the Calgary Food Bank and other organizations so her basic needs are taken care of.
"[Cristina] is so open and accepting," Dora says. "Meeting her, hearing her story and watching her come this far… it's a good feeling. She's trying to be the person she knows she can be, and I'm so blessed to walk alongside her and support her in that."
Little Colton is now 18-months-old, and Cristina is continuing to work hard to be the best possible mom. She's still attending the drumming circles at Pekewe House often, and will be going through our Kiwehtata program again to learn more parenting skills and strategies specific to her culture.
"I'm just taking things one step at a time," Cristina says. "But I'm so grateful to have built these relationships with Nikki and now Dora. I feel supported and ready for whatever life brings me and my son next."
You can help parents like Cristina feel supported and knowledgeable to raise healthy, happy children. Click here to donate today.
* Name changed to protect privacy