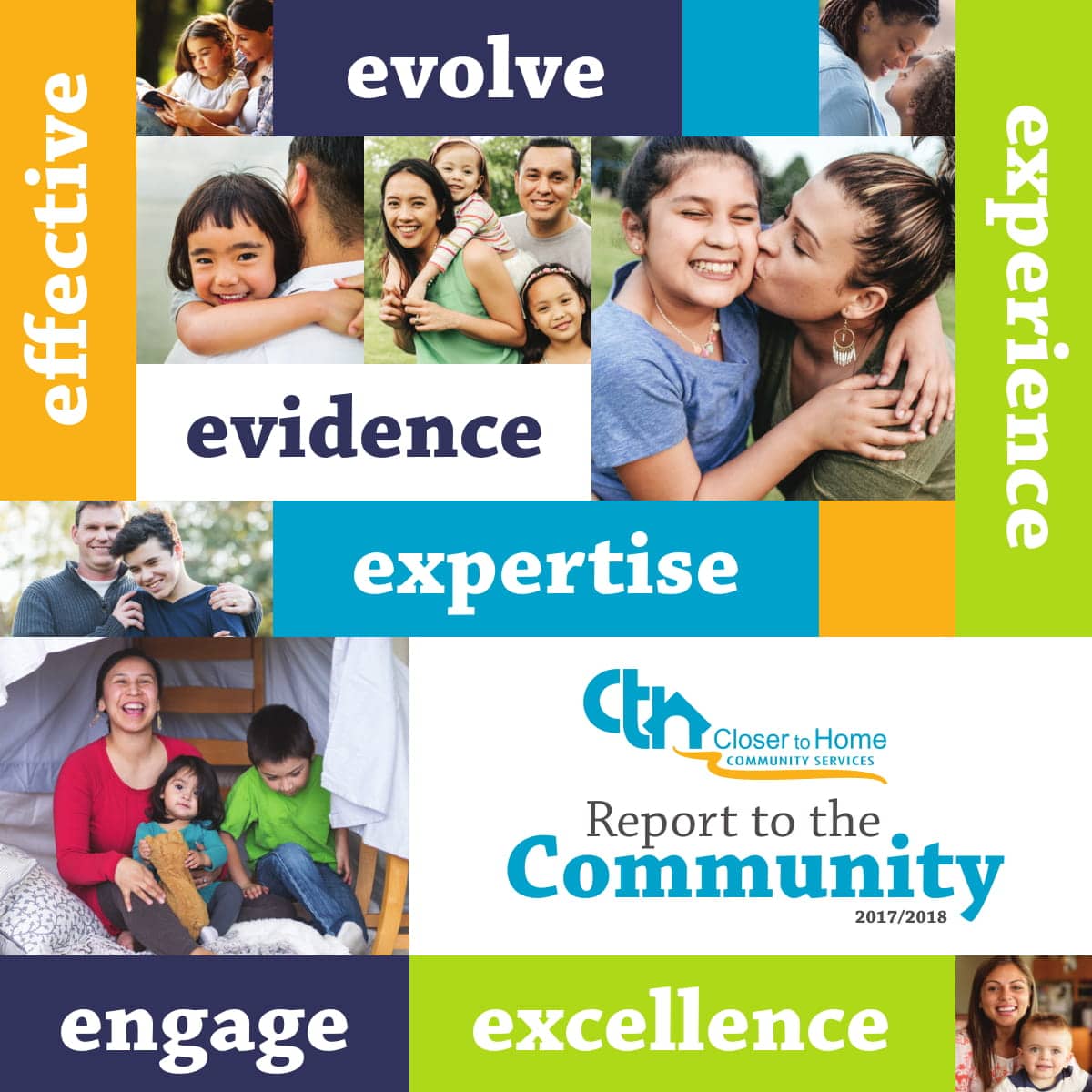 We're proud to present our 2017/2018 Report to the Community to all of our donors, funders, partners and supporters.
This year's report tells the stories of some of the 2,263 children, youth and parents we served over the past 12 months; from Alex, a young man who gained valuable coping skills to help improve his mental health, to Kala, who connected with her Indigenous culture after becoming a mother, to little Ryan, who showed incredible developmental improvements after one of our foster families began working with him.
Read or download Closer to Home's 2017/2018 Report to the Community to learn more about the impact you've made on local families.