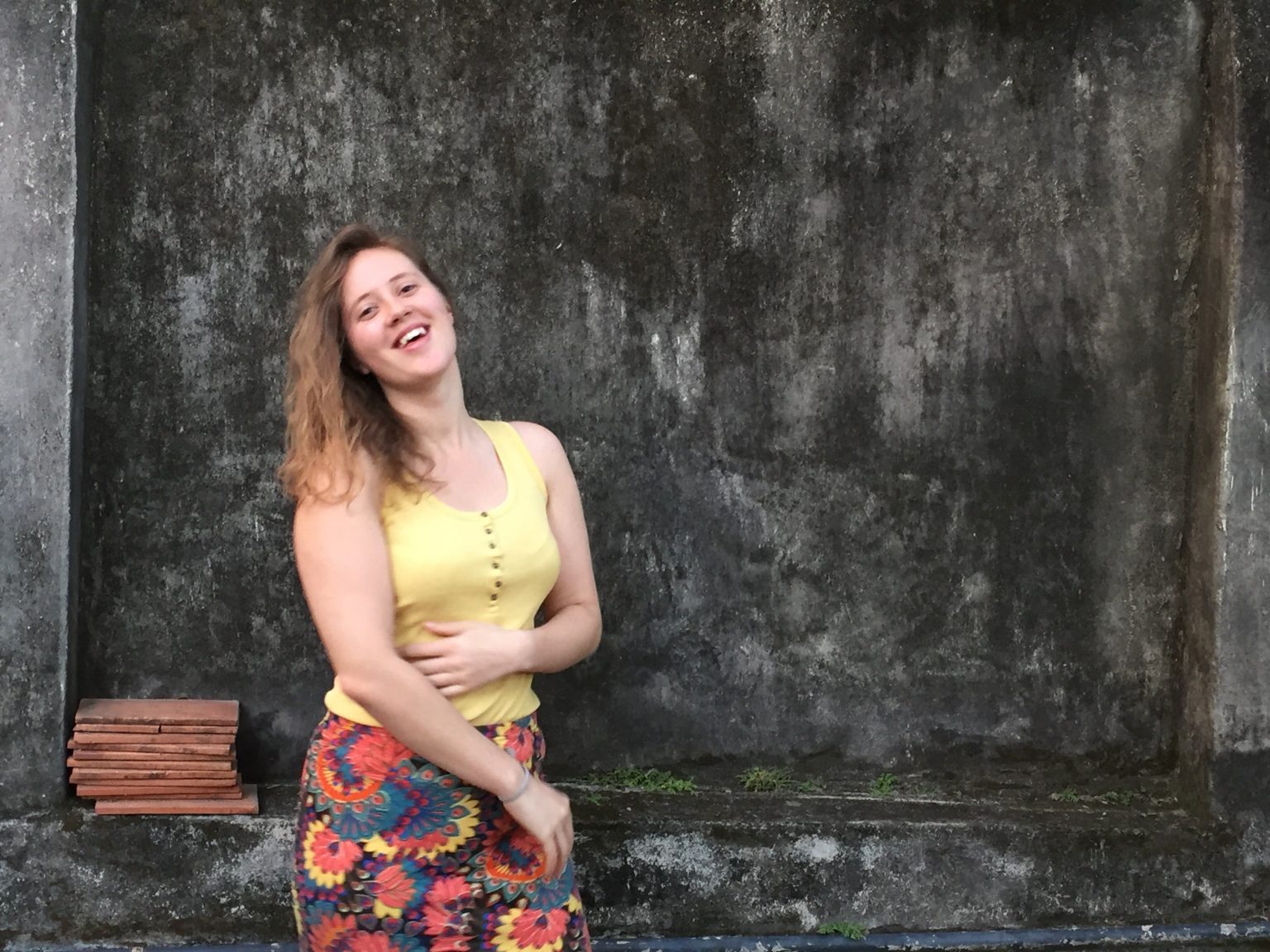 Growing up in an immigrant household was an enriching experience for Nina, who is spending her summer working as a Camp Leader at Closer to Home's annual free summer day camp program, Summer in the City.
Nina moved to Canada from Russia with her family when she was just three-years old. She noticed growing up that her lifestyle was different from many of her Canadian friends. "I felt a lot of pressure on myself to do well," she says, "because my parents sacrificed a lot. They left their home for me."
"I was lucky that when we came here, my dad found a job right away," she remembers. "But it wasn't always easy times."
Nina has always tried to stay connected to her Russian heritage – from speaking the language at home to celebrating Russian traditions – and she says she's noticed the same things with a lot of the kids she's working with this summer, many of whom also come from immigrant backgrounds.
Summer in the City focuses on helping at-risk Calgary families access vital summer programming they may otherwise be unable to afford. Nina says the demographics the program reaches are what makes it so special.
"It's so important for kids in these more vulnerable situations to have something healthy to do with their time," she says. "To have a safe space for healthy social interaction, and to have a chance to practice good skills. We're teaching them about social skills like asking for permission or how to accept an apology. It seems so simple, but it really has an impact on them. We're giving them the tools through this camp and our other programs to be successful and to make a good impression as they grow up."
Nina says the skill-based model she was taught has been particularly helpful. Closer to Home uses the Teaching-Family Model across all its programs and services – an evidence-based, family-centred approach to working with children, youth and families that helps them to reach their full potential.
"It's so useful," Nina says, "both within this camp context and outside of it. It gives us a framework for letting kids learn and giving them chances to practice good skills, rather than focusing on the negatives. We give them chances to practice skills, praise them, and recognize that they are growing and trying. That is so important and unique – it's something I haven't seen in other camps before."
This is Nina's second year as a Summer in the City Camp Leader, and she remembers the success of one boy in particular from last year's camp. The rambunctious little boy had some learning setbacks and had a difficult time listening and following instructions. "But over the two weeks," Nina recalls, "you could tell he was really trying." She ran into the boy when she was preparing for this year's camp, and she was shocked that he still remembered so much about her.
"Even though it's been a year, he asked how I was doing and if I was excited for my birthday," she says. "I was so surprised at how nicely he greeted me, and that he even remembered me. He had just grown so much. He is also in Homework Club during the school year, and I can tell that the work Closer to Home has been doing has really been making an impact."
While Nina is still completing her schooling, she says this experience as a Camp Leader has had a big influence on where she sees herself in the future. She's currently deciding between completing a Bachelor of Education, going into social work or teaching kids about nutrition, a topic dear to her heart.
"I've learned so much from this experience," she says. "People don't realize how much you can learn and how much can be applied from the training we get here and working with kids."
Reflecting on the high standards she sets for herself, coming from an immigrant background, she says this experience has helped her change her definition of success. "For myself, it would be providing excellence and doing my absolute best. Knowing at the end of the day that I couldn't have done anything more than I did for something or someone."
"For kids and families, I think success isn't necessarily achieving 100% in everything, but it's what can get a person by, given the circumstances they're in – what can allow them to thrive in their context."
You can helps kids experience the adventure of summer camp. Donate before September 3, 2017 and your gift will be matched up to 50% thanks to Birdies for Kids presented by AltaLink. Learn more and donate here.