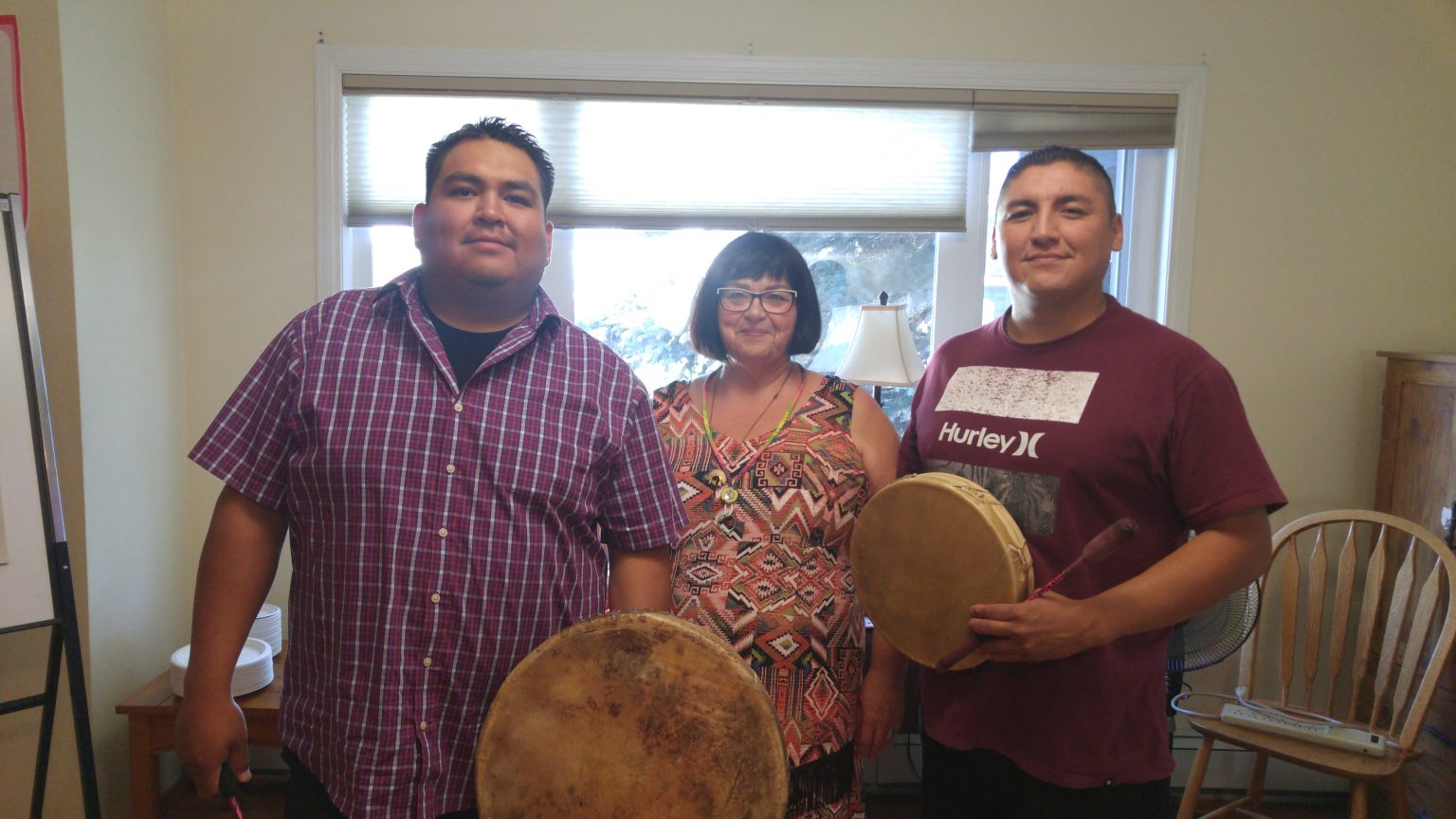 Back in June, Closer to Home's Pekewe House opened its doors to the community to celebrate Indigenous Peoples and culture as part of Aboriginal Awareness Week. As guests feasted on 'Bannock-Dogs' (thank you, Tamara!), drummer, Darcy Turning Robe, performed and shared his music, stories and thoughts related to Indigenous Peoples. He told us that for him, music is for healing and bridging cultures.
Darcy's words are meaningful here at Closer to Home as we launch the renewal of our Ee-des-spoom-ooh-soop program. The program addresses intergenerational trauma and involves Indigenous Peoples in a collective healing journey; gaining knowledge, understanding and resources so that this journey becomes a self-perpetuating cycle of healing, wellness and cultural renewal at an individual, family and community level.
"I've seen the yearning that Indigenous communities have to close this chapter and move forward," says Marsha Hanson, Facilitator of the Ee-des-spoom-ooh-soop program. "As individuals and families heal from intergenerational trauma, they will find forgiveness. That forgiveness is the key to break the cycle and unlock freedom for future generations."
We are grateful for our donors, funders, volunteers, staff, Elders and the community collaborators for guiding this program and providing the opportunity for families to find stability, wellness and cultural renewal. By working together, we will minimize the negative effects of intergenerational trauma that put Indigenous Peoples at risk of poor mental and physical health, poverty, homelessness, addictions and suicide, and we will support families, bridge cultures and strengthen Canadian identity.
For more information or to register for this program, please contact Marsha Hanson at mhanson@closertohome.com.