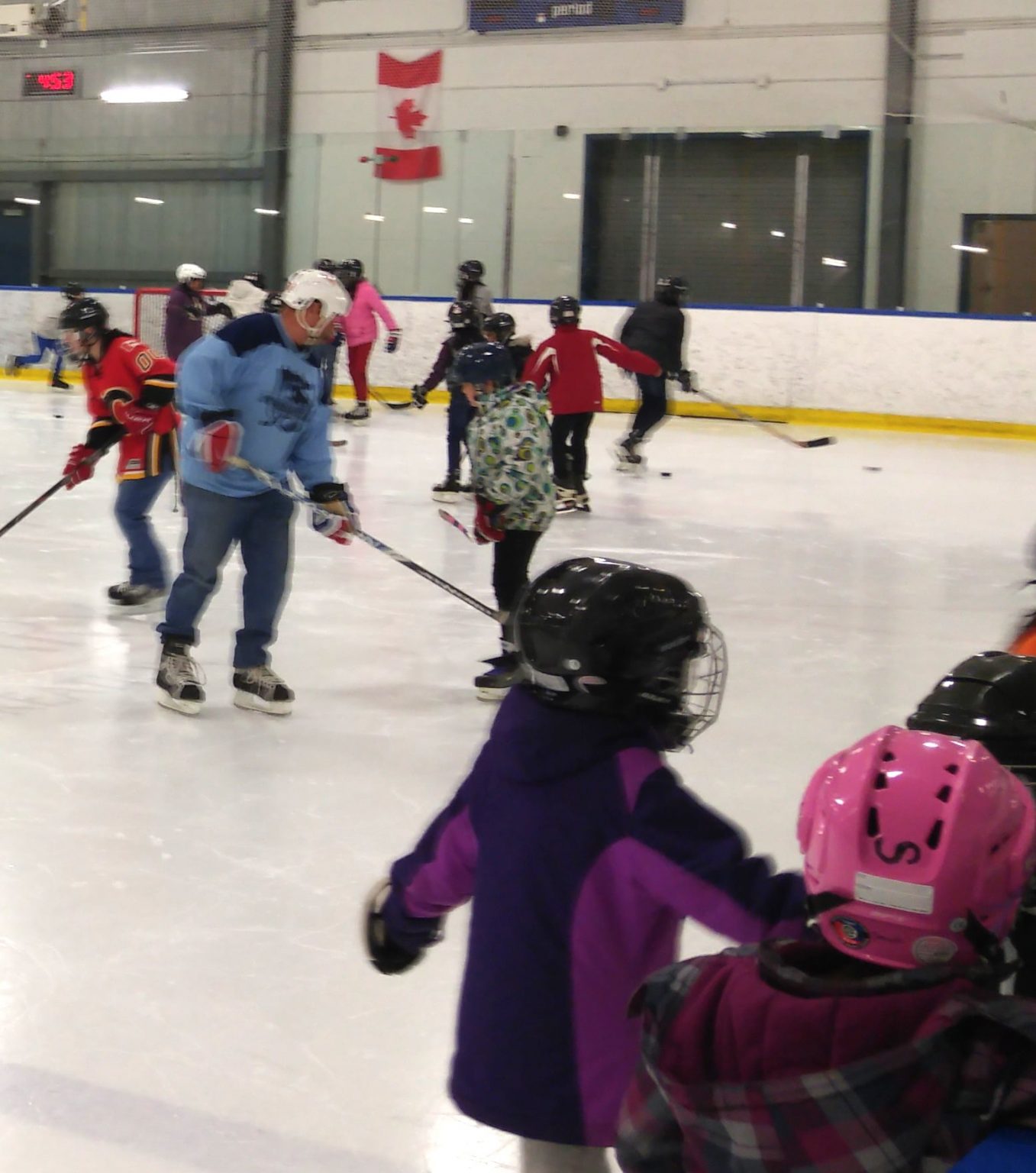 Closer to Home was invited to help with supervision of children and youth participating in Power Play — a program organized by the Calgary Police Service (CPS) that helps kids learn skating skills and hockey. Upon receiving the request, staff at the West Central Community Resource Centre (WCCRC) assigned a staff member to supervise the kids while they travel on the bus from the community of Shaganappi to MaxBell Arena and back.
Gat Bichoik, Family Support Worker at the WCCRC, has been supervising the kids and says the children, mostly from new immigrant families, really enjoy learning skating and hockey. The parents are delighted to see their kids learn hockey and skating under supervision of CTH staff and we are equally glad to be able to help when asked.
Westside Interagency Community Meeting
Closer to Home is part of an inter-agency group in the south west community that meets once every two months between 12:00 to 1:30 pm to discuss programs and services offered by agencies in south west Calgary.
Minoush Rafie, Coordinator at the WCCRC, attends the meetings regularly and says the members are looking to see involvement from more organizations like community associations and schools to better understand the issues in the community.
If you would like to know more about the forum or provide feedback, you can write to Minoush at mrafie@closertohome.com or speak with her at (403) 543-0550 Ext. 224.