Stronger Together
Located in the heart of west-central Calgary at 3404 Bow Trail SW, these six storeys and 55,000 square feet of purpose-designed space will serve as an anchor for the community. Accessible to all Calgarians, people of all ages, backgrounds, identities, orientations and abilities will have a place to connect and forge meaningful relationships. Children, youth and adults will access a wide range of programs and services – all under one roof. And for 18 families, apartments on the top three floors of this Family & Community Hub will be a place to call home.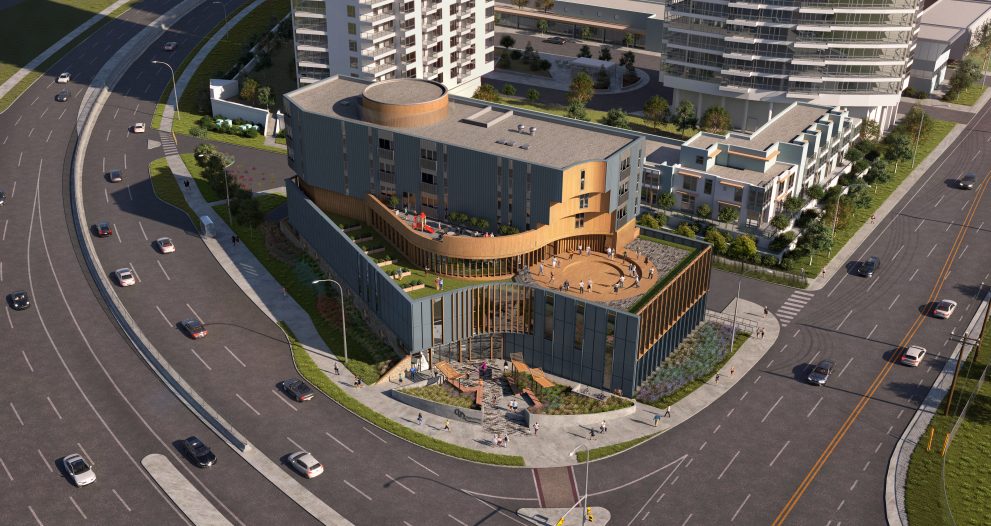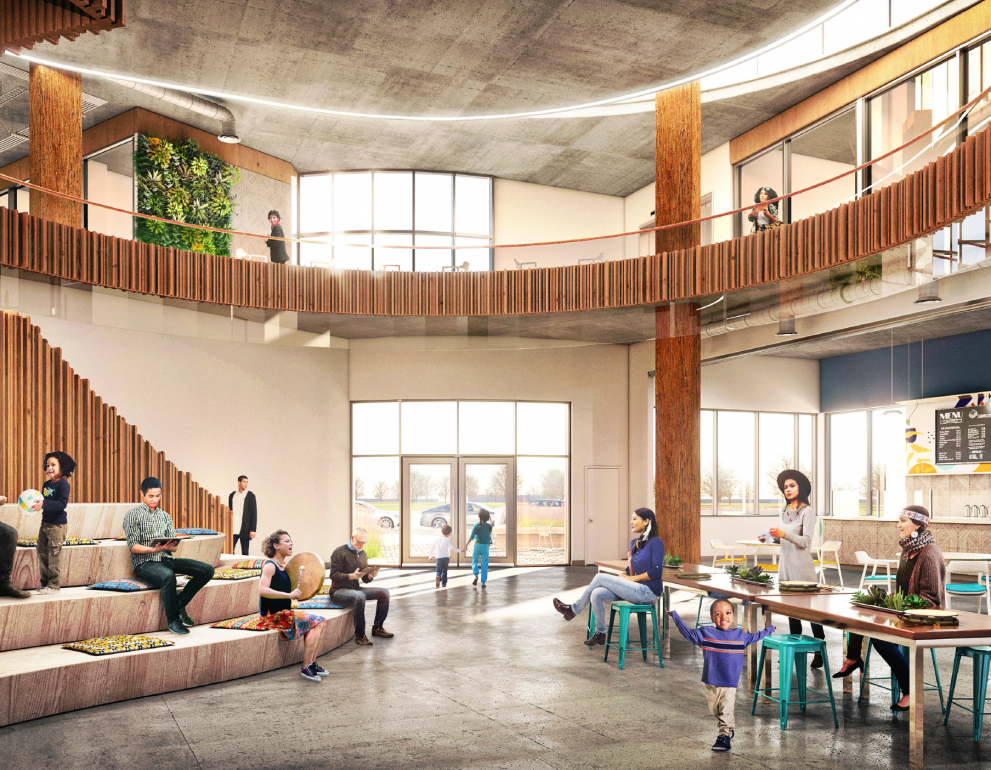 As our society faces mounting economic and mental health challenges, more families than ever before need support.
With you, we can envision the future of community as:
A supportive and welcoming place people can return to time and again
Dedicated spaces for a wide range of programs and services
Places where people find belonging
Where connections are built with neighbours and community members who offer supports and friendships beyond our doors
When you join us, you are creating more than spaces for Closer to Home's programs.
You are building:
Wraparound supports for your neighbours and friends
A space for parents and youth to access critical supports and build long-lasting connections
A gathering place for Indigenous people and programs
18 affordable homes for Indigenous and newcomer families
Brighter futures for children and families in Calgary
A community for tomorrow
Learn More
To learn more about the campaign, naming and recognition opportunities, and all the ways to get involved, please contact:
Karen Olivier, Chief Executive Officer
(403) 543-0550 Ext. 229
campaign@closertohome.com
Stronger Together Campaign Supporters 
Thank you to our Campaign Supporters!
INDIVIDUALS, FAMILIES, PRIVATE AND FAMILY FOUNDATIONS
Gerald A. Cooper-Key Foundation
Norris Family Foundation
GOVERNMENT, CORPORATE AND GROUPS OVER $10,000
Thanks to our several anonymous donors who have generously supported our campaign! We are stronger together.