Click below for the full RFQ and the External Wall Art Specifications for the installation.
Please help us promote this opportunity by forwarding it to any interested individuals or organizations in time for their submissions by May 10, 2022.
Questions?
Email: rfq@closertohome.com
Summary of Request for Qualifications
Call for Artists, Request For Qualifications (RFQ)
Commission of External Public-Facing Artwork
Bow Trail Community & Family Hub
Closing Time: Tuesday, May 10, 2022, at 4:00 pm MST
Note: Submissions will NOT be opened publicly
Selection of Artist: June 20, 2022
The intention of this RFQ is to commission artwork from an Indigenous Artist or Artist(s) from Treaty 7 based on Qualifications, Experience and References to create the design for a permanent, embedded public-facing artwork installation at the new home of CTH, 3404 Bow Trail SW, Calgary, Alberta, Canada, opening in early 2024. Sketch concepts ARE requested for this RFQ. These need to capture the essence of the design and need not be fully specific until the final Artist is selected.
Commissioned artwork depicting buffalo running eastbound with a Prairie landscape background
| | |
| --- | --- |
| Date of Submission | Tuesday, May 10, 2022 at 4:00pm MST (concept sketch(es) included) |
| Short List Interviews | May 30 through June 10, 2022 |
| Artist(s) Selection | Monday, June 20, 2022 |
| Artist Remuneration | $10,000.00 (CDN) |
| Name of Project | Closer to Home Community & Family Hub |
| Location of Project | 3404 Bow Trail SW, Calgary, Alberta |
| Location of Artwork | South facing outside wall of the new building on Bow Trail SW westbound. This is a major roadway, a highly visible wall to Bow Trail. |
| Materials for Artwork | Artist is not responsible for materials or installation, only ensuring the commissioned artwork will be compatible with prechosen materials. The base material of the building is precast panels, with the installation either being integrated with or mounted upon the precast panels. |
| Dimensions of Artwork | Approximately 10 feet-6 inches HIGH and 110 feet WIDE (3.2M by 33.5M). The design sketch will be digitized to fit wall dimensions.  |
| Other Notes | Only seeking design. Please consider repeatability in the proposed design. Design becomes the property of CTH. |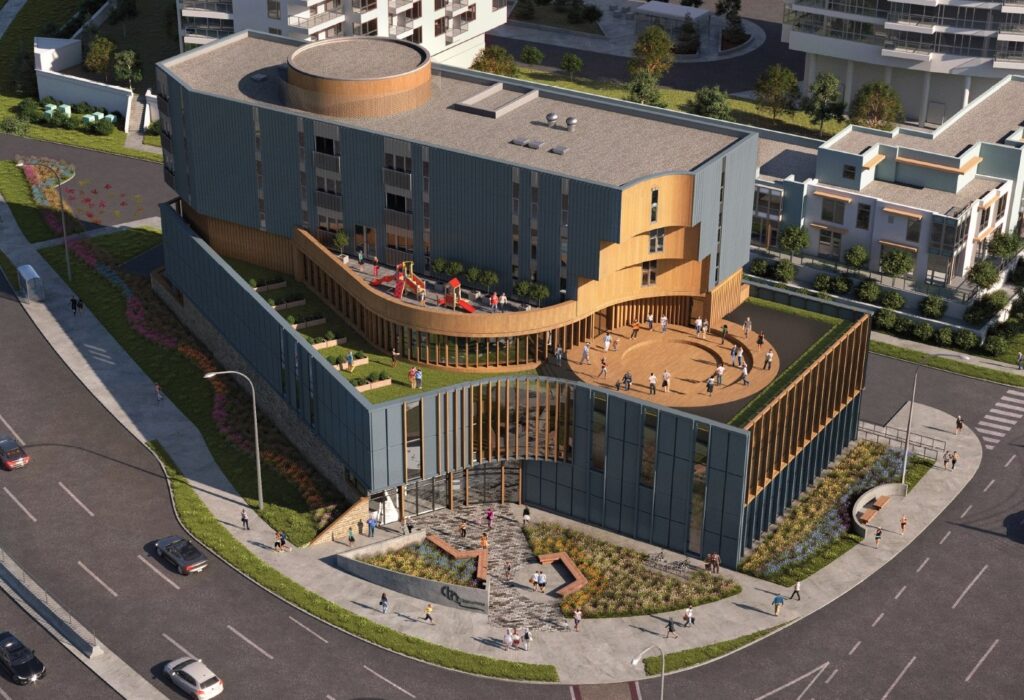 The building is on the corner of Bow Trail (southbound) and Spruce Drive SW.
Artwork installation is on the  South-facing outside wall on Bow Trail SW westbound.
This building is purpose-designed to reflect the traditional territories of the Blackfoot Confederacy and the nations who make their homes in the Treaty 7 region of Southern Alberta. The exterior elements will be reminiscent of wood and metal, while a repeating circle theme will inspire the interior flow.

No. Applications must be submitted in PDF form all parts (written, letters of reference, images of past work) and will only be accepted by email to rfq@closertohome.com.
No. Our decision timeline to commission an artist is short, so we cannot accept any late applications at this time.