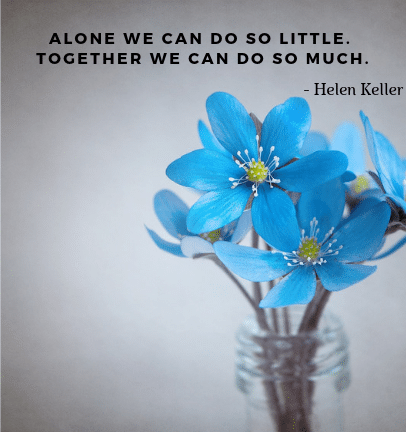 Thank you to all our donors and volunteers who supported Closer to Home in the last quarter (October 1 – December 31, 2018).
Your kindness and generosity has helped families overcome challenges and given them hope during difficult times. Thank you for joining hands with us, empowering these families and sending a positive message that we are collectively here to help when needed the most.
Our donors in the last quarter:
Advanced Orthomolecular Research (AOR Inc)
The Staff of Adventures in Scuba
Ahlstrom Family
Aileen Glasgow
Alaris Royalty Corp.
AlphaBow Energy Ltd.
Amber McNamara and Chris Ferris
Amy Gerber
Amy Heidman
Andrew McQuiston
Annelie Russell and Derek Hackson
Ann-Marie Mercer
Anytime Fitness Chaparral
AppDirect
ARA Auto Accessories Inc
Arlene Oostenbrink
Armin Jahangiri
Armstrong Family
Bailey Rivard
Barb Henning
Barrie Family
Beverly and Larry Flug
Borger Group of Companies
Bosman Family
Boulet and Company
Brandy Bursey
Brenda and Darrell McOuat
Brendan Smithyman
Brett Shikaze
Brian and Elizabeth Lade
Brown/Slaney Family
Calgary Academy
Calgary Learns
Calgary Southeast Fitbody Bootcamp
Canadian Online Giving Foundation
Cancor Rathole Inc.
Carefoot Family
Cascades Containerboard Packaging Calgary
CBRE Ltd.
Cenovus Energy
Cenovus Tax Team
Chambers of Commerce Group Insurance Plan – Prairie Region
Chanel Jones & Scott Griffin
Cindy Sutcliffe
City of Calgary
City of Calgary Fleet Services
Cityscape CrossFit
Clark Family
Cochrane Lanes
Code Hunter LLP
Colin Davis
The Corscadden Clan
Cresco Advisory Group
Crew Energy Inc.
CRS Merrill Insurance
Dai Family
Dale Family
Darnell and Melissa Franco
DeCosta Sisters
Demeter family
Deerfoot Carpet
Delta West Academy
Denise Field
Denise Kisilevich
Devlin Family
Devon Canada Corporation
Di Blasio, Gilmour and Stables Families
Do/Nguyen Family
Dow Chemical Canada
Eileen Kwan, One Bold Raven Inc.
Eileen Picco, Bob McKay and Family
Emmanuel Christian Reformed Church
End of the Roll Calgary
Eric Lumsden
Erica Brown
Erin O'Reilly
Fasken
First Calgary Financial Northgate Branch
FirstService Residential
Friesen Family
Frilly Lilly Kingsland/McKenzie Towne/Marda Loop
Fuelled
Garett Ursu
Garret Field
Gaskell Family
Geneva & Cohen Bast
Geoffrey and Marilyn McMillan
George Family
Government of Alberta Summer Temporary Employment Program
Grade 9 Construction Students of Dr. Gordon Higgins School
Grams Family
Grandchildren of Sev Pasolli
Grant Thornton Limited
Grant, Konopnicki, and Schorn Families
Green Family
Gregory Savoy
Healing Hooves Equine and Animal Assisted Therapy
High Arctic Energy
Holly Jolly Carollers
Husky Drilling & Completions
Imperial
Imperial Oil – Human Resources
iNet Media
InjaNation Family Fun and Fitness
Issa Breibish
Jacobs Canada Inc
James Connerton
James Poirier
Jennifer Head
Jensen/Ewanishin Family
Jessica Melnychuk
Jessica Nielsen and Susan Anderson
JMP Solutions
Jongeling/Davis Family
Josh Eberley
Josh Methot & Family
Judy Weaver
Julie O'Brien and Family
Justin Senft
Jytte Maleski
Karen Olivier
Kate Andrews
Ken Bouwman
Kendra Horosko
KGL Constructors
Kids Up Front Foundation
Kingsbury Family
Lauren Field
Layl Alnawwab
Lexus of Calgary
Linda Kolner
Linus Hollman
Long View Systems Calgary
Lora and Terry Wyman
Lori Sunderman-Smith
Lyndsay Ramstead
M & A Dumenko
MacCalder Dyson Family
Mahar family
Makrugin Family
Malcolm and Nadine Russell
Mark Jordan
Martin Family
Massage Addict Calgary Sage Hill Crossing
Mastermind Toys
Matrix Solutions Inc
Matthew W. Kirk Professional Corporation
McLeod/Robson Family
Medcalfe Family
Mike and Amy Moore
Mingpan So
Minoush Rafie
Moe Hannah LLP
Moore Family
Mountain View Building Materials Ltd.
MTA Urban Design Architecture Interior Design
Natasha Gillis & Katie Harry
National Bank Financial
Naween Mohammed at Enbridge Inc.
Nicole Jordan
Nisreen Ahmad
Nova Au
Obsidian Engineering
Olthuis & Slen Family
OSP Microcheck
Packers Plus Energy Services
Pamela Young
Panel Construction Ltd.
Paul Ratti
Perpetual Energy Inc.
Prakash Thapaliya
Qualico Developments West Ltd.
Ramcharan Family
Rasmussen/Albrecht Families
Rebecca Broadley
Reggin Technical Services Ltd.
Renaud and Abdelkader Family
Ritchie Family
Rockwood Custom Homes
Roulston Urquhart Criminal Defence Firm
RSA Insurance
Rundle College Society Office
SageLink
Samaritan's Purse
Scarboro United Church
Scott & Melissa
Seequent Solutions Canada Limited
Sentes and Mahaney Familes
Sharon Strauss
Shaw Charity Classic
Shawn and Melanie Wilson
Sheldon Family
Shell Canada
Sher and Howie Shikaze
Shirley Mann
Shively Family
Smith & Iversen Family
Southern Alberta Institute of Technology (SAIT)
Stacey Roberts
Staley Family
Stantec
Stevens Family
Suncor Energy – Firebag Site
Suncor Energy Inc – Renewable Energy Team
Suzanne M Barnhill
Swift and Bateman Families
Teshmont Consultants LP
Tetra Tech
Tetranex Solutions Inc.
The City of Calgary- Sales & Acquisitions (RE&DS and Green Line)
The Excellence in Literacy Foundation
The Kensington Wine Market
The Real Housewives of Evergreen
Thompson family
Todd Energy Canada Limited
TransAlta
Trish Bronsch and Alan Huehn
Tucker/Marshall Family
Tundra Process Solutions
United Way of Calgary and Area
Urban Mobility Ltd.
Vanessa Chua
Vickers Family
Village Brewery
Virginia Webster
Wagner Family
Wei (Vivian) Dong
Weir Family
Werklund School of Education, University of Calgary
Westside Tim Hortons
Wild Rose Brewery Ltd.
And many more donors who wish to remain anonymous.
Our volunteers in the last quarter:
Board Members:
Trish Bronsch (Board Chair)
Paul Ratti (Vice Chair)
Bailey Rivard (Treasurer)
Brett Shikaze
Dean Mullin
John Wilbeck
Kate Andrews
Shannon Friesen
Volunteers:
Arlene Zandbelt
Christina Guilherme
Darlene Fraser
Deanne Jacques
Donna Chelack
Glenda Burnett
Gwen Schell
Hannah Maleski
Jack Maleski
Jenelle Flynn
Kaitlin Chelack
Karin Kruger
Keegan Coulthard
Laura Eeles
Leah-Anne Campbell
Megan Iceton
Micah Sanchez
Nancy Carson
Nina Ceapa
Noah Binette
Renate Vaughan
Sally Russell
Sarah Moffatt
Sarah Rinke
Susan Harman
Volunteers from Hamilton Interior Design
Volunteers from Perpetual Energy Inc.
Volunteers from Sleight Edge Holding