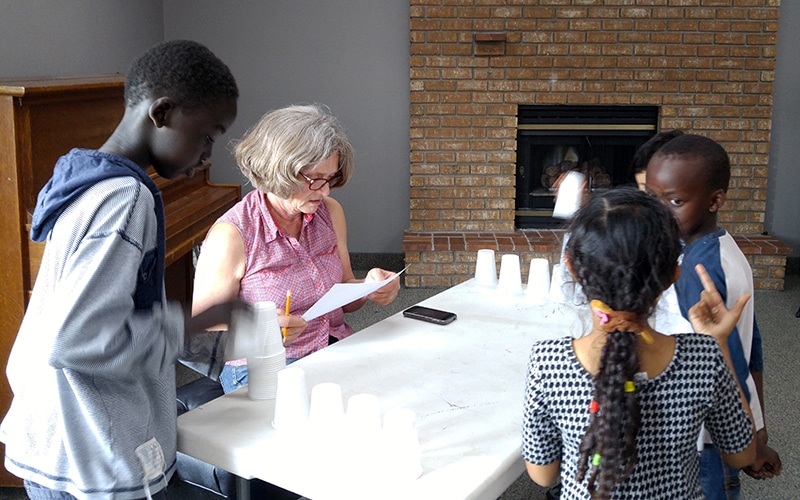 Growing up on a farm with seven siblings and a large extended family, Agnes was brought up to pitch in and lend a helping hand to others. At the age of eight or nine, she got to join a 4-H club.
"Maybe it all started there," she says. "I find I get myself into projects or situations where I think, 'How hard can it be?' And I jump in not really knowing what I'm getting myself into."
In her early twenties, Agnes went down to Denver, Colorado to visit a friend and started helping out in youth programs for girls. When she came back home, she continued volunteering at her church and her children's schools – wherever a helping hand was needed.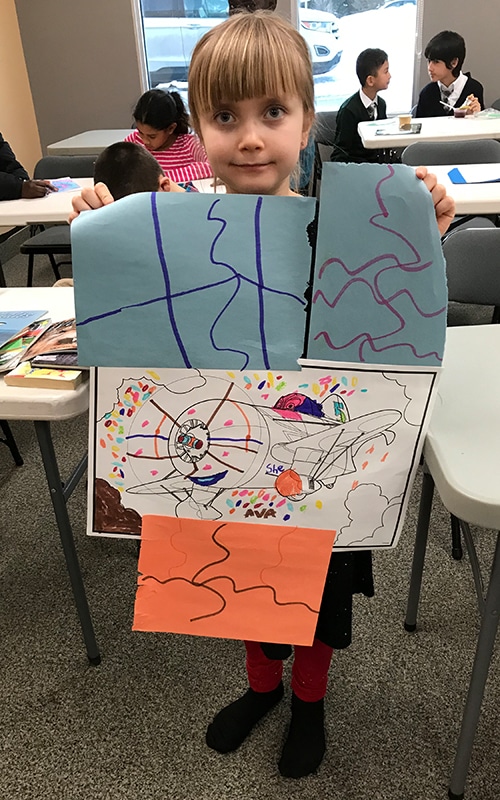 Agnes loves working one-on-one with children and encouraging their artistic development.
More than a decade ago, Closer to Home's Community Resource Centre coordinator, Minoush, delivered a presentation at Agnes' church. The rest is history. Over the past 15 years, Agnes has impacted countless lives as a volunteer at Closer to Home's programs, with a special focus on encouraging kids to develop their reading skills.
"Reading is important," Agnes says, noting that a lot of kids don't get enough time to read. She works with kids one-on-one in programs like Homework Club, where children in grades one through six can access help with their homework, participate in recreational activities, practice social and life skills, and get to know other children in their neighbourhoods in a safe, structured and positive environment.
"Hopefully it makes an impact," Agnes says. Minoush nods her head, remarking that kids in the program always get excited to see Agnes.
"They come and look for you and hope that you're there," Minoush says. "It's a two-way street. You give something to the kids and you gain something back from them."
When asked what winning this award means to her, Agnes is incredibly humble. She's not usually one for recognition, preferring to work quietly in the background. "I'm honoured to be chosen," she says. "I'm sure there's somebody else who's done more."
"I guess it just doesn't faze me, the amount of work you put in," she continues. "I was blessed to be raised in a loving family. I think giving a few hours here and there is not much to ask of one if it gives someone a hand up or gives encouragement."