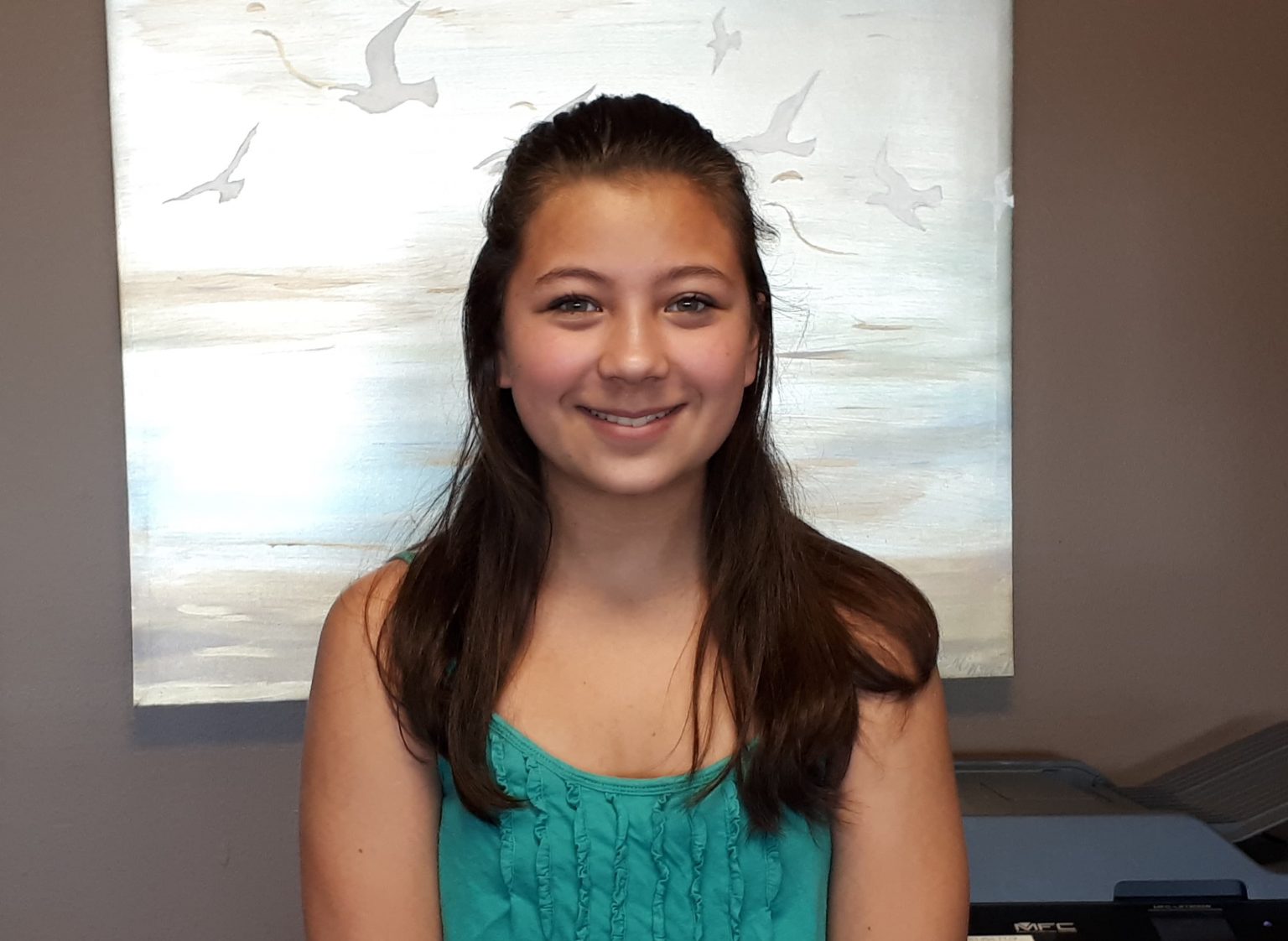 Growing up, Shahd was a shy young girl. "I kind of had this bubble I was always in," she recalls.
Then she came to Closer to Home (CTH)'s  summer day camp program, Summer in the City.
"I didn't talk to anyone or participate in anything for the first few days," she remembers, "but little by little, the camp leaders started to push me out of my bubble."
Today, Shahd, now 13, is well known in many of CTH's programs. She and her two sisters have participated in camp, as well as our afterschool program called Homework Club and our lunch supplement program in collaboration with Brown Bagging for Calgary's Kids. Shahd also recently completed the Babysitting Safety course through CTH's West Central Community Resource Centre.
"She's a great mentor for other kids in our programs," says Minoush, coordinator of the Centre. "She takes feedback really well and wants to help out wherever she can."
This spring, Shahd started volunteering at the Centre weekly, helping out with administrative and other tasks. She's excited for the summer, because as a volunteer she'll be helping other kids experience the joy and adventure of summer camp.
"I feel like anyone who hasn't gone to camp yet is missing out on life big time," Shahd says. "Usually in the summer we don't learn a lot, but this way we can have fun and learn a lot at the same time."
But it's not just Shahd and her sisters who have benefitted from Summer in the City. Because she was able to enroll her kids in summer programming, their mom, Magda, was able to focus on studying for her test to become a pharmacist. She passed, and is currently completing 500 hours of her practicum so she can become a full-time pharmacist.
Families like Shahd's are just one example of how much of an impact summer camp can have on kids and families'  future successes. Each year, over 90 children register for Summer in the City, eager to experience all that summer camp has to offer.
You can help! Donate to Closer to Home today through Birdies for Kids presented by AltaLink, and your gift will be matched up to 50%!
Watch Shahd's story below: