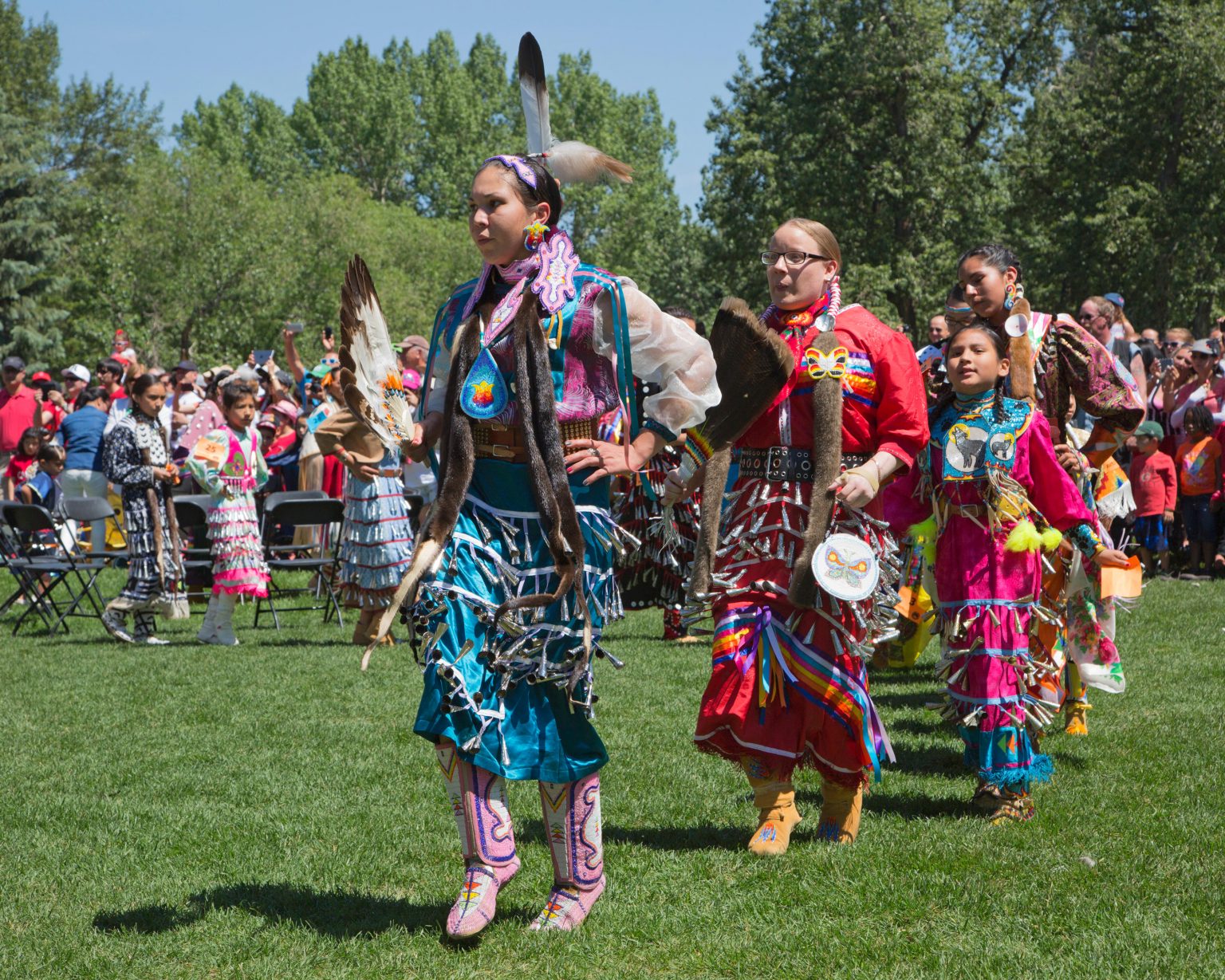 Canada will be celebrating National Indigenous Peoples Day on June 21. In Calgary, a full week of events (known as Aboriginal Awareness Week) is scheduled leading up to this day to celebrate the distinct culture and
heritage of Indigenous people. Closer to Home (CTH) is thrilled to be part of these celebrations.
CTH's Strategic Direction to "Continue to Build Ethical Spaces for Meaningful Engagement of the Indigenous Worldview Throughout our Organization" demonstrates our commitment to embracing shared spaces where the two disparate worldviews of Western and Indigenous people can be equally
valued and understood.
This day of summer solstice is a perfect occasion to enhance our understanding of the Indigenous worldview. "We have always been working to increase awareness and understanding of the Indigenous worldview in all  levels of the agency, and this Strategic Direction will further help us by supporting and guiding us to implement our goals," says Arlene Oostenbrink, Associate Director at Closer to Home.
One of the key goals identified in our strategic plan is to continue best practices through an Indigenous worldview in the delivery of programs and services for the Indigenous community. CTH's Kiwehtata program aims to strengthen effective parenting strategies for Indigenous parents within a cultural context.  Kristina's* story is representative of many parents who have participated in the program.
"I am so glad I participated in this program," says Kristina, mother of a one-year-old girl. Kristina and her husband Peter* were referred to Closer to Home's Healthy Families program by a Public Health Nurse soon after their baby was born, and they later participated in CTH's Kiwehtata parenting program.
"Since it was our first baby, we wanted to learn about parenting skills and we joined the program primarily to learn those skills," says Kristina. "But this program not only taught us parenting skills, it helped us broaden our knowledge and learn new things about our culture and traditions."
Despite being born to an Indigenous family, Kristina had little knowledge about her culture, as she grew up in foster care and got married at a young age. "Since Peter is not from an Indigenous family, it never occurred to me to know more about my culture or learn related skills," says Kristina.
The Kiwehtata program aims to provide learning, growing and healing opportunities by providing access to supports, ceremonies, smudging and Elders' teachings. Participants also learn traditional arts and crafts, including beading and making dream catchers.
"Kristina is really good at beading and artwork," says Marion Redwood, facilitator of the program. These newly acquired skills have added connections for Kristina with her Indigenous culture and traditions. "Both the parents were equally eager to learn parenting skills and were engaged in all activities," says Marion about the couple's determination to be better parents. She feels Peter is now even more appreciative of Kristina's Indigenous background and her culture and traditions.
"We learnt a lot in a fun way," adds Peter about the program.  "We are now more confident in providing good care to our daughter and when she grows older, we hope she learns not only about my culture (Scottish/Irish/Croatian) but also her mom's culture."
Marion noted that Kristina and Peter's daughter may already be on this path, as one day in the program, the typically shy baby made an unusual move by crossing the floor, reaching for the Elder while he was teaching. She sat quietly beside him, leaving Marion, Kristina, Peter and the Elder in awe.
* Names changed to protect privacy