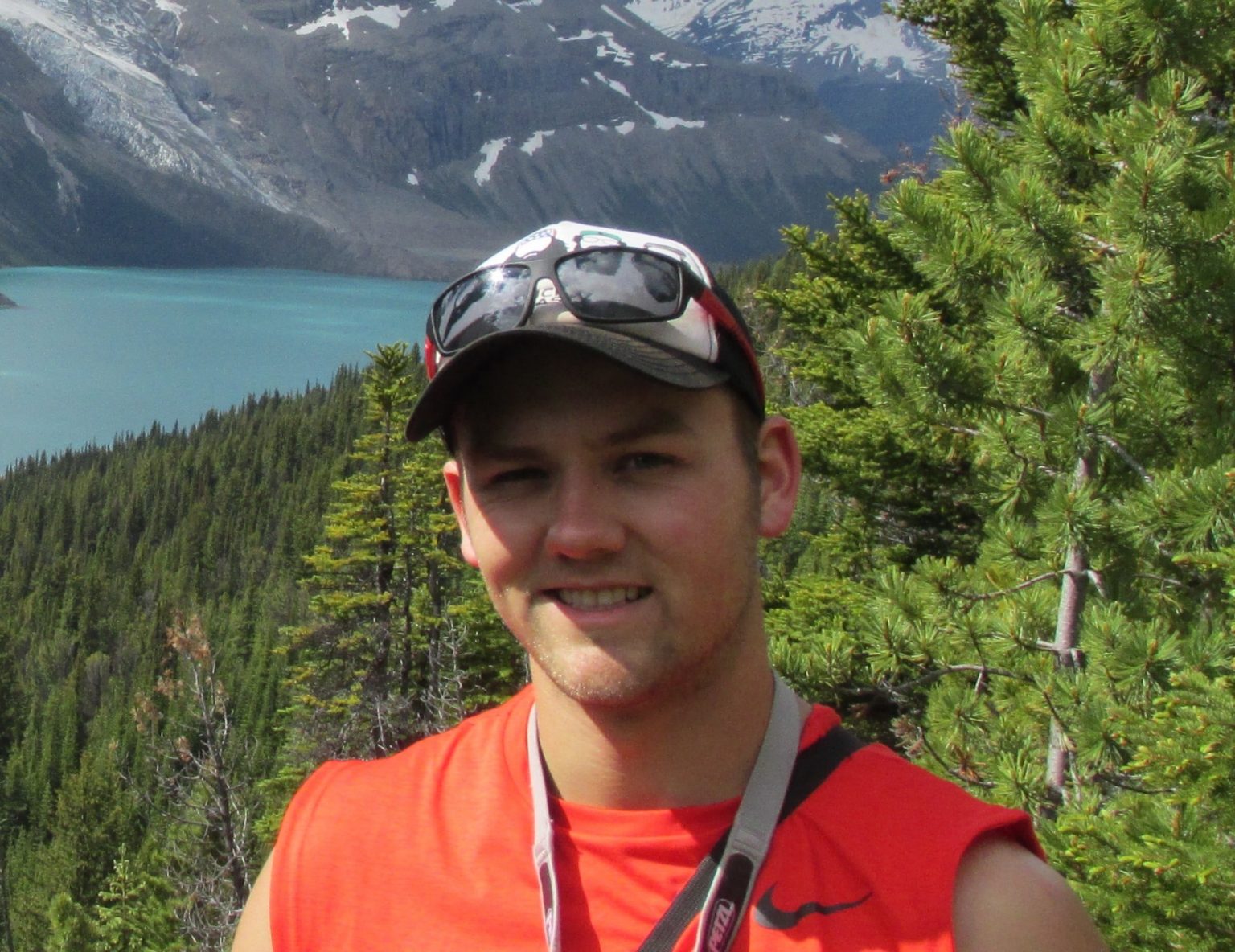 Alberta was only supposed to be temporary for Mark, the new program coordinator at Achievement Place One, one of Closer to Home's three community group homes.
In the summer of 2015, Mark planned to spend the teaching offseason hiking in the mountains before heading back to Yellowknife, NWT, where he worked as a substitute teacher and classroom assistant. But he soon decided to make the big move to Calgary, and began his journey at Closer to Home in July as an Alternate Teaching Parent, working with youth who had been separated from their families. He quickly became an integral member of the team.
"I'm very invested in the kids," he says, recalling the success of one of his youth who has since moved out of care to live with his family. "Cam* spent almost half his life in care with Closer to Home," Mark says.
Mark worked with Cam right from the beginning of the school year, along with three other boys who all eventually moved out of care. The passion and care Mark has for his youth is clear as he talks about how proud he is of their successes.
"Being able to see Cam move into a family placement after such a long time in care, and to have it be successful – that's pretty cool," Mark says. "I still see him every six weeks or so. I'll take him to lunch or to a movie. I call him and he tells me he's doing really well and that school is going well. His success is a huge deal."
That level of support for youth who have moved on from their placement at Closer to Home is not unusual. Staff work hard to keep the lines of communication open with youth and their families, so that when kids move out of care, their new living situation can be as successful as possible. Staff go out of their way to support the youth, often even when it's not part of their job description.
While on vacation in B.C. over the winter holidays, Mark took a phone call from a youth at the teaching home who had locked herself in the bathroom in a panic. Mark was able to calm her down, and ten minutes later she said something he'd never heard from her before.
"She said, 'Thank you, Mark. I really appreciate it. You helped me.'," he says. "It seems simple, but to hear that and have watched her change from what it would have been six months ago… It's unreal. She's using skills more than we've seen from her in a long time. She's more stable than we've seen in a long time."
Mark takes great pride in watching his youth grow into successful young adults. "Most of them have gone through so much trauma in their lives – neglect, abuse – and to bring them to a point where we're seeing them succeed is amazing. It doesn't always happen. Sometimes there are youth you don't get to see that growth with. But when you do see it, it's all worth it."
Mark credits the team at Closer to Home for facilitating the success of the youth, right up to executive management. "Everyone has each other's back," he says. "Everyone is willing to work in the programs – managers, directors, even people from other programs will help out when they can. To have all that support leaks right down to the kids."
Transitioning from Alternate Teaching Parent to Program Coordinator over the last two months has been exciting for Mark, who enjoys taking a larger role in planning for the success of the youth.
"Yesterday," he says, "I phoned into my program and spoke with four of the five kids. I get to hear a little bit about them. They call me when they're upset, and I like that. I like that they feel they can call me and know they have that support system. They may not like my answers and they may hang up on me and call me back five minutes later and apologize, but I really enjoy that some of them feel comfortable calling."
Reflecting on his personal definition of success, Mark considers his own background.
"I would never define success as how much money you make," he says. "I have a business degree, and if I really wanted to make the big bucks I'd be sitting behind a desk in the finance sector."
"My biggest success," he says, "was realizing that I can't control the choices that the kids make. When you first start, all you're thinking is 'how do I control these kids?' But you can't. And the moment I realized that I can't control their choices, but I can control my reactions to it, my anxiety dropped big time."
He continues, "Success, for me, in this job, is when I can go home at the end of the day – whether it was a really good day or a really rough day – and find the positives."
Closer to Home operates three group homes, called Community Teaching Homes, in Calgary and Airdrie. You can learn more about how these homes help to reunify youth with their families here.
*Name changed to protect youth's privacy