We are excited to announce that Closer to Home is Wild Rose Brewery's charity of choice for July!
During the entire month of July, for every pint of their feature beer sold in the taproom, 25 cents will go to supporting our programs and services. Learn more about the program here. Then pick a day, invite your friends and family, and enjoy the warmth of the Taproom's patio in support of Closer to Home. Helping families couldn't be easier this July!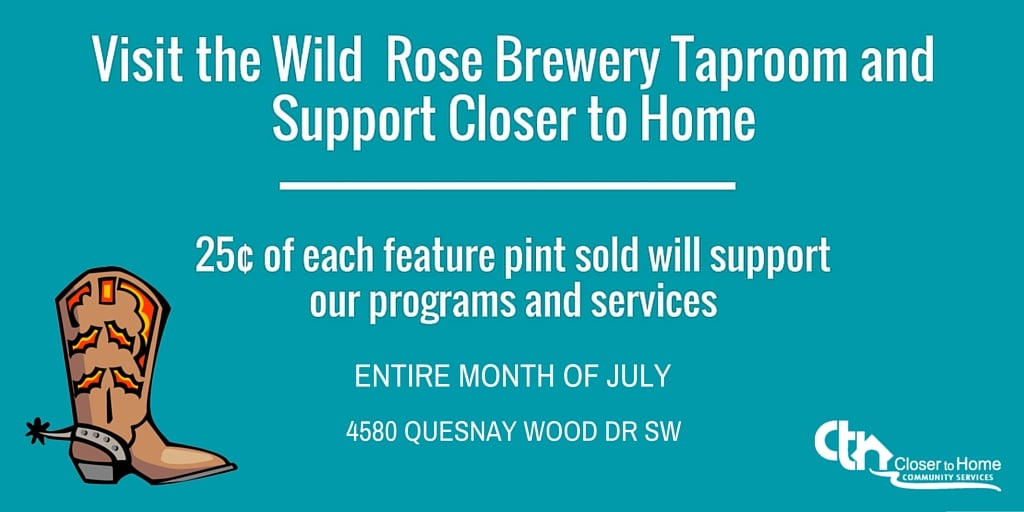 The Wild Rose Taproom is located in Building AF23 at #2 – 4580 Quesnay Wood Dr. SW (near Mount Royal University).
And finally, just a reminder: If you are visiting the Taproom, please ensure you have a safe way home. Please never drink and drive.