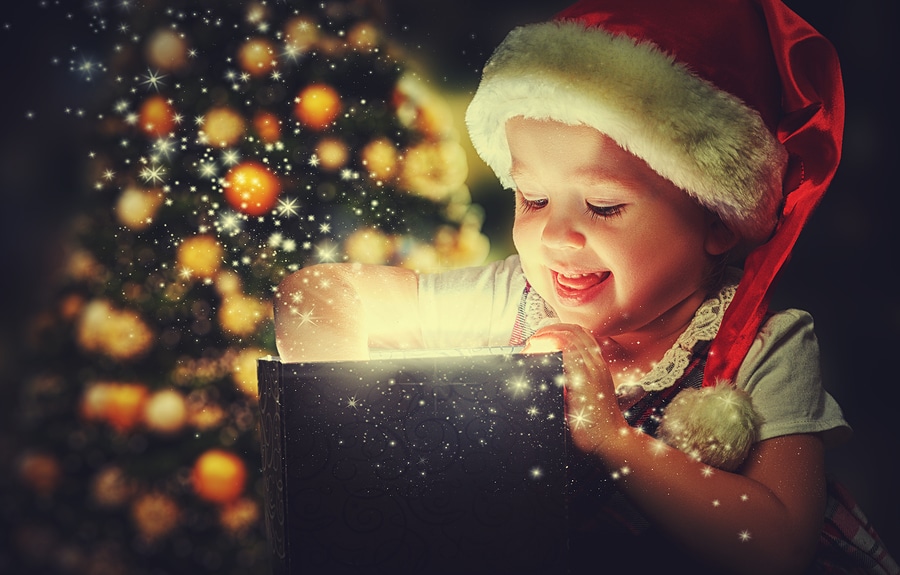 It's the most wonderful time of the year, but the holidays can also be a difficult time of year for many Calgarians experiencing hardships. The added stress of gift-buying and special holiday meals can further impact families who are already struggling to make ends meet. In this time of economic uncertainty, it is especially important to lend a helping hand to our neighbours and spread some Christmas cheer.
Last year, more than 240 children across 90 different families were given the gift of a magical Christmas,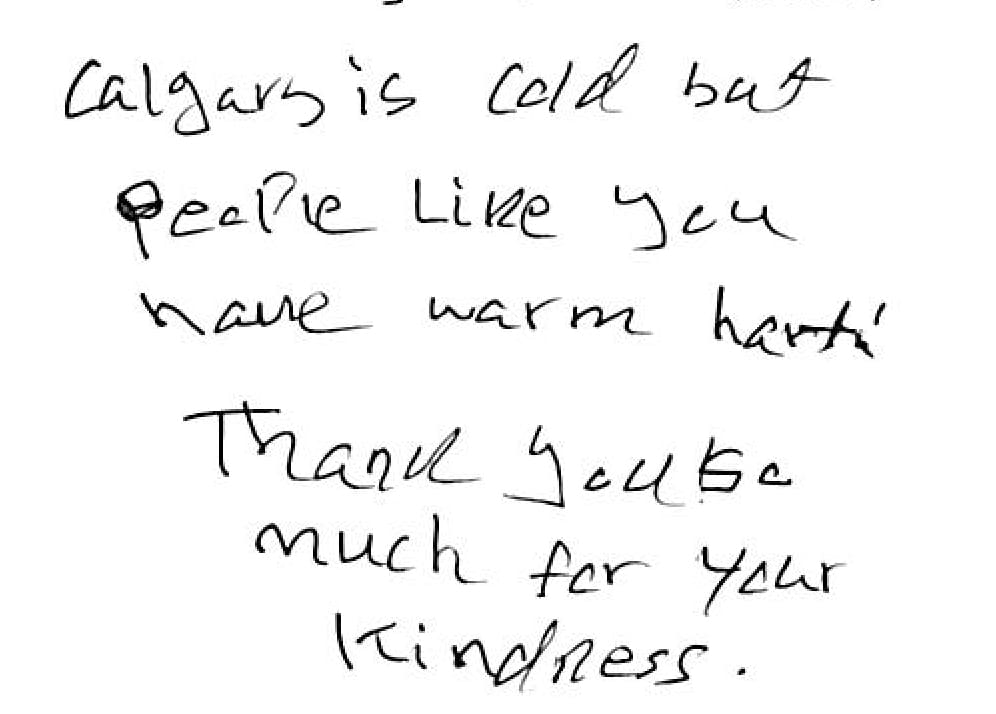 An excerpt from the thank you card one family wrote for their donor last year.
thanks to the overwhelming generosity of Calgarians who donated to Closer to Home's annual Adopt-a-Family initiative. Our office turned into Santa's Workshop, and families in need were provided with food, toys and clothing that helped make their holidays a lot more joyful and a little less stressful.
"It takes a lot for someone as proud and stubborn as me to ask for or even accept help," wrote one parent in a thank you card for their donor. "It was amazing to see my children's eyes light up on Christmas morning and not have to worry about what we would do to get by in the next days or weeks following, to be able to actually sit and enjoy my children and watch them play without a care in the world."
Another parent remarked, "I haven't seen my son this happy and excited for a long time."
This year, you have the opportunity to light up the eyes of children in need on Christmas morning.
The process is simple:
You select a family size based on your budget and the gift value guidelines (listed below)
Fill out your Donor Application Form and submit it to Closer to Home
We will match you with a family based on the criteria you list on your Donor Application Form
Gift shopping: Depending on the gift shopping option you select, we will either send you your adopted family's wish list for you to take shopping, or have our staff and volunteers shop for your family on your behalf
Drop off your family's gifts (if you shopped on your own) by 4pm on Friday December 11, 2015
Guidelines for Gift Package Value
To ensure all families in our Adopt-a-Family initiative benefit equally, we recommend that donors stay within the following guidelines:
Gift(s) for Family Member: $50 to $75 per Family Member
Grocery Gift Card: $50 per Family Member
Gift or Gift Card for Home: $25 to $50 total per Family/Household
Processing Fee: $25 donation to help CTH administer Adopt-a-Family, and to support CTH's year-round programs
Using the guidelines above (at the high end of each range), the following chart shows the value of a gift package per family.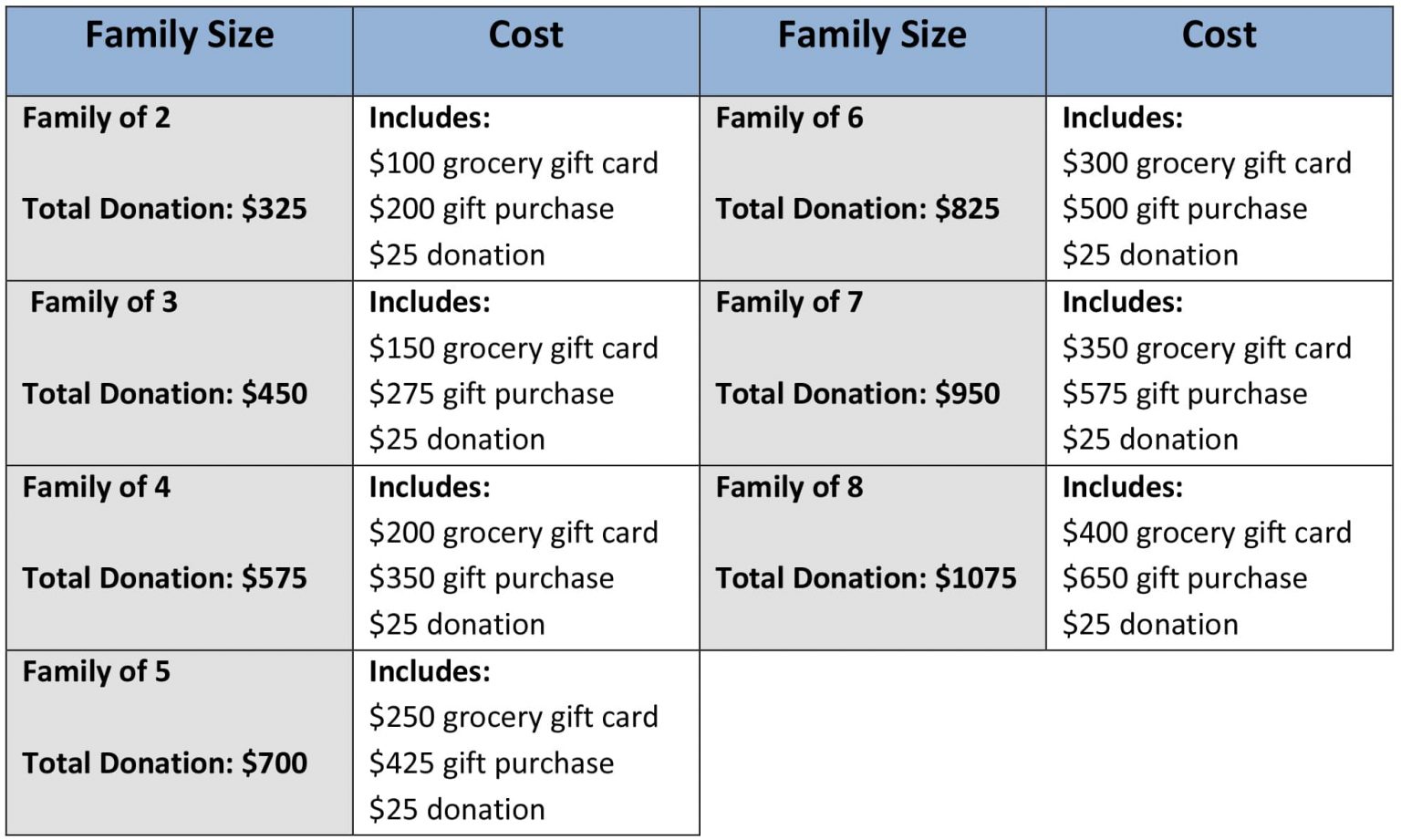 Important Links:
• Online Donor Application Form
• Printable Donor Application Form
• Adopt-a-Family Frequently Asked Questions
Calgarians have amazed us with their generosity over the years and we are so excited to come together again this year to put smiles on the faces of children and parents in our community. If you, your family and friends, or your workplace are interested in participating in Closer to Home's 2015 Adopt-a-Family initiative, follow the links above to get started. If you have any other questions, you can email aaf@closertohome.com or call (403) 543-0550 ext. 250.
You can adopt a family in need this Christmas!