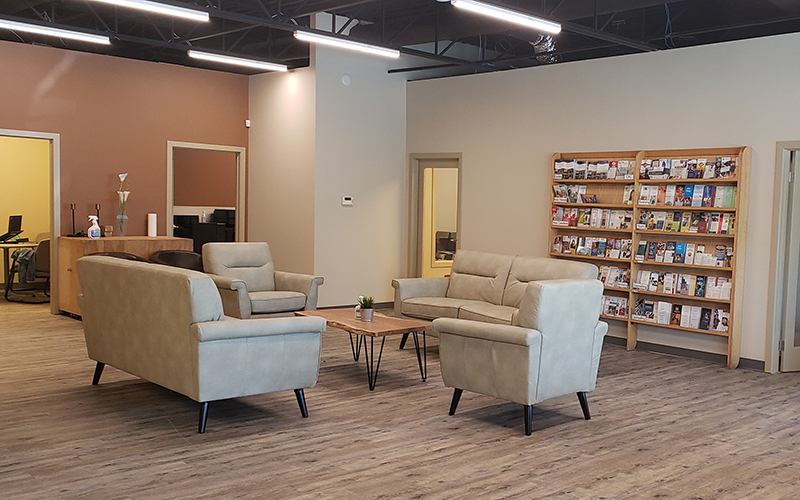 So much has happened since our last update on Closer to Home's new North Central Family Resource Network (FRN). The team has been working hard, not just getting the space ready, but also the very crucial work of getting acquainted with the families and community agencies in the area. Knowing that building strong partnerships is key to delivering the best services to the community; staff have been developing relationships with community partners in this area – like The City of Calgary, Calgary Housing, recreation centres, places of worship, and schools to help identify what programs are most needed to serve this vast and diverse part of our city.
The ongoing COVID-19 pandemic has inevitably brought about challenges getting to know families in the community, but even still, the team has quickly made remarkable connections with scores of families, mostly virtually. Our strength-based, family-centred programs have been adapted for online access and the uptake has been overwhelmingly positive. The social and economic impacts of the pandemic have resulted in an increased number of people needing to access services like basic needs and mental health programs, many of whom are accessing such services for the first time – Calgarians whose circumstances have changed dramatically within a relatively short period and who face challenges such as job loss and social isolation. This has further highlighted the need for our services in this community, in addition to the vital services being provided by existing agencies in the community.
Although programs being offered through the FRN are predominantly delivered virtually; as the city gradually phases in reopening, the team has successfully hosted a few socially distanced in-person sessions in parks, with families expressing how much they have missed face-to-face contact. The Mother Goose program, for example, which equips parents and caregivers with home activities to enhance child development, was very well attended in the park. These sessions have helped family members cope with isolation and offer a boost to their mental well-being.
To access more information on our available workshops and programs, please check our FRN Calendar. The FRN space is not currently open to the public, with plans in place to open soon for walk-in services and referrals. In the meantime, community members can call the Central Intake line (403) 543-0555 or email familyresourcenetwork@closertohome.com for services over the phone, on-line, or by email.
From all the groundwork carried out by the team so far, it is evident that the need is great and Closer to Home is ready for the challenge!