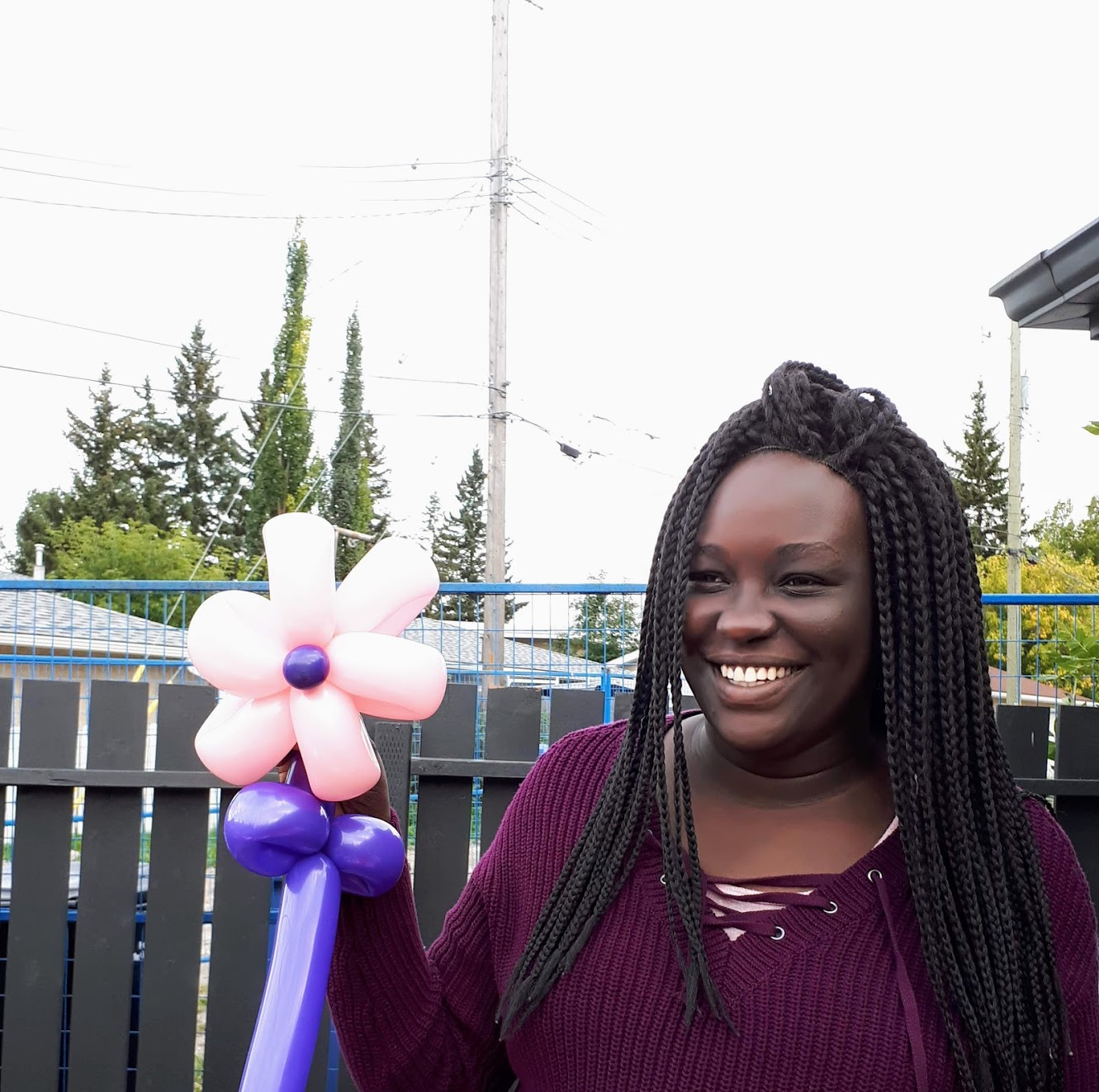 She stands on the stage at our annual Report to the Community meeting looking confident and poised. Yet, as Sylvia speaks, we learn her story is distressing, but also hopeful.
A young, 24 year old single mom of three children, Sylvia lives in poverty in Calgary. She struggles daily with multiple barriers that prevent her from breaking this cycle. Sylvia is currently working at a local hotel, however she is finding it challenging to secure a job that has the flexibility she needs to take care of her family and that pays enough to cover the high cost of childcare. And so, the cycle continues.
This young Sudanese mom was born in Kenya and immigrated to Canada with her family when she was 10 months old, escaping a war-torn country. Once in Canada, her family moved around often, finally landing in Calgary.
A visible minority, Sylvia experienced racism starting in Kindergarten, and compounding her challenges, she was also experiencing abuse at home. She says it was not easy growing up. "My father was an alcoholic and abused my mother, and us kids too," says Sylvia.
Her childhood experience, one of fear and neglect, lead to Sylvia's intense need to feel loved. She finally left home, believing that life would be better, but it was not. "I turned to men who were mirror versions of my father," says Sylvia.
Knowing she had no income or support, Sylvia says men tried to lure her into the sex trade, drug trafficking and robbery. Thankfully, they were not successful. "I chose not to pursue these options, however I ended up having three children at a young age," says Sylvia. With no money, few supports and three young children, Sylvia landed in a life of poverty.
In desperate need and feeling isolated, Sylvia was referred by Calgary Housing to Closer to Home's West Central Family Resource Centre. "I went to talk to them and immediately felt comfortable. They saw my potential. There was no judgement," says Sylvia. There, Sylvia received assistance and was connected to resources. She was invited to attend workshops and programs, free of charge, for both herself and her children.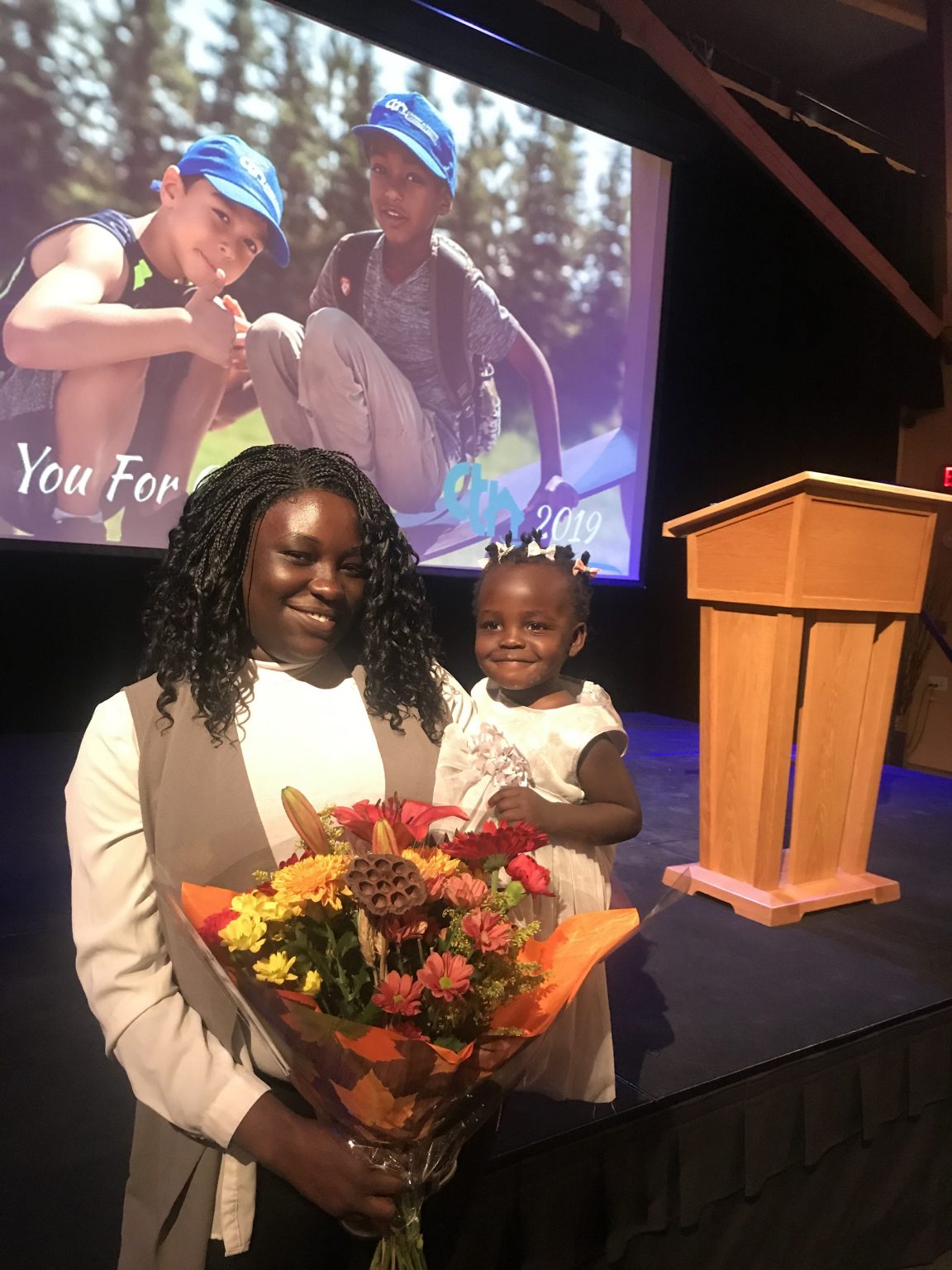 Sylvia with her daughter.
Sylvia also received parenting supports. "She was very young, had no supports and although she was a great mom, she did not know about child development and how to parent effectively," says Minoush Rafie, Closer to Home Program Coordinator. Since Sylvia hadn't experienced positive parenting when she was young, she had no positive role models and little knowledge of parenting strategies."
Sylvia learned about trauma and understanding the effects of trauma in her life. She learned how to plan and set goals. She is working towards financial independence.
"These programs helped me to better understand community and the resources that are available. They also taught me about acceptance in society," says Sylvia. She enjoys sharing her knowledge with others and hopes her story will encourage those in situations like hers to ask for help. "You don't have to be at rock bottom to reach out for support and to be resourceful," she says.
Sylvia is still involved with Closer to Home, working towards a better life for herself and her children. Through her participation in programs, Sylvia has developed a sense of belonging and a sense of community, which are building blocks in overcoming poverty and trauma. Sylvia continues to work hard and keeps an open mind to learning and growing. She is currently going to school taking esthetics, and also wants to study business and marketing. She has big dreams and is hoping to own her own business one day. "I love music and singing and one day I hope to translate my creativity into my own brand." But, most of all, Sylvia loves her children and wants to give them a good life.
Sylvia says her children taught her "strength, determination and integrity," but as we watch her telling her story on stage, in front of nearly one hundred people, we see that she always had these qualities, and it is really Sylvia who will be passing this legacy on to her children.