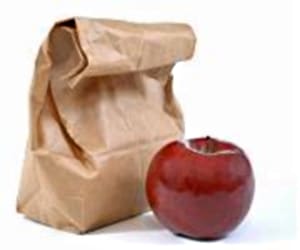 By Mahmoud Rahim, Volunteer Writer
Hunger Awareness Week, May 6 – 10, raises awareness of the solvable problem of hunger in Canada. Food banks from coast to coast hold events to tell the story of the work they do and the stories of Canadians assisted by food banks.
Here are two interesting, and perhaps startling, facts about hunger in Canada:
In 2012, close to 900,000 people were assisted each month by a food bank in Canada. This is 31% above levels prior to the 2008-2009 recession.
Too many Canadians do not have enough income to pay for rent, bills, clothing, transportation and food. Of all the household expenses, food is the most likely expense to be sacrificed when income decreases.
As an organization that serves to unite vulnerable children, youth, and families, Closer to Home Community Services supports the goals of Hunger Awareness Week. We believe the agenda of Hunger Awareness Week is of vital importance to all Canadians, rich or poor, well-fed or hungry, because even though you may not suffer from hunger-related issues, you probably have a neighbor, a friend, a relative, or an acquaintance who is forced to eat less than he or she should out of financial necessity.
If Closer to Home is to realize our organizational vision of building healthy and resilient families and helping children, youth, and families recognize and achieve their full potential, it is very important that we support campaigns like Hunger Awareness Week. After all, a healthy diet is the most fundamental and basic need of humanity and in order for children, youth, and families to reach their full potential, they simply cannot go hungry, not even for one day.
For more information on how you can help defeat the social issue of hunger in Canada, visit the Hunger Awareness Week website.
Please consider donating to your local food bank:
Calgary Food Bank
5000 – 11 Street SE
Calgary, AB T2H 2Y5
T: 403-253-2059   F: 403-259-4240
www.calgaryfoodbank.com
Community Kitchen Program of Calgary
3751 – 21 Street NE
Calgary, AB T2E 6T5
T: (403) 275-0258  F: (403) 274-2967
Email: mgunn.ckp@storehouse39.ca
www.communitykitchenprogram.com
Airdrie Food Bank
20 East Lake Way NE
Airdrie, AB T4A 2J3
T: 403-948-0063  F: 403-948-9332
Email: lori@airdriefoodbank.com
www.airdriefoodbank.com
Banff Food Bank Association
Box 4373
Banff, AB T1L 1E7
T: 403-762-1060  F: (403) 762-8510
Email: banff.food.bank@gmail.com
Bow Valley Food Bank
P.O. Box 8071, Stn Main
Canmore, AB T1W 2T8
T: 403-678-9488  F: 403-678-2694
Email: bowvalleyfoodbank@telus.net
Innisfail and Area Food Bank
4525 – 60 Avenue
Innisfail, AB T4G 1L1
T: 403-227-3960  F: 403-886-5447
References: