TFA Accreditation Renewed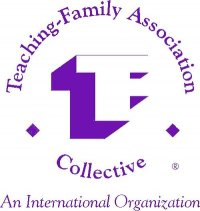 Closer to Home is pleased to announce that an onsite review in September 2010 by the Teaching Family Association (TFA) has resulted in the renewal of its Certified Sponsor Agency (three year) status, the highest level of accreditation with the TFA. This distinction allows Closer to Home to sponsor agencies interested in becoming members of the Teaching Family Model. Five reviewers spent a week with Closer to Home staff, reviewing programs and applying TFA standards to client outcomes, program support systems and consumer satisfaction with the agency. The model is an evidenced-based, best practice framework that ensures high quality treatment interventions and extremely successful outcomes for at-risk children, youth and families.
CARF Accreditation

2010 marks Closer to Home's first review with the Canadian Association of Rehabilitative Facilities (CARF). Two of their reviewers spent three days looking through Closer to Home's administrative systems, health and safety in our facilities and program standards. Closer to Home is pleased that we have achieved a three-year accreditation with CARF and we look forward to developing a new relationship with their organization.